I like to share when I get featured on other sites a) because it's exciting that my projects are selected among many b) because I want to give a shout out to the sites, in hopes that you will go check out all of the other projects on their, and the sites of those hosting…because I like them enough to take the time to link up there. So each week when I get featured, I'll share. I probably wouldn't shout out if it wouldn't be helpful to them, not just to toot my own horn.
Here is my desk!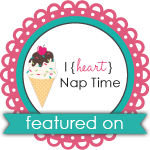 Kristen Duke
Thank you for stopping by my little spot on the web! If you enjoyed this post, you can subscribe to my future posts via
RSS
,
Facebook
, and if you are looking to improve your photography, see my
beginner books HERE
.
Latest posts by Kristen Duke (see all)