Everyone has a good friend with a Birthday coming up, right? I have 2 awesome FREE WATERCOLOR BIRTHDAY PRINTABLES for you all today that you can download and give it away to friends and family.
My name is Aniko and I blog over at Place Of My Taste where I share how I live and eat beautifully.I am happy to be here and share some of my creativity with you all.I love to decorate and create fun DIY projects on the budget. I started my little blog little more than 2 years ago and I love every bit of it. As a part time job I run a photography business ( check out my photography page HERE) and in my free time I love to create art and paint. Well, that is me. All in one:-)
Birthday cards can get expensive and I don't really like to spend $3-4 dollars on a card for every singe birthday. Are you with me? I thought these cards turned out so great so I decided to offer them for a FREE download. How awesome!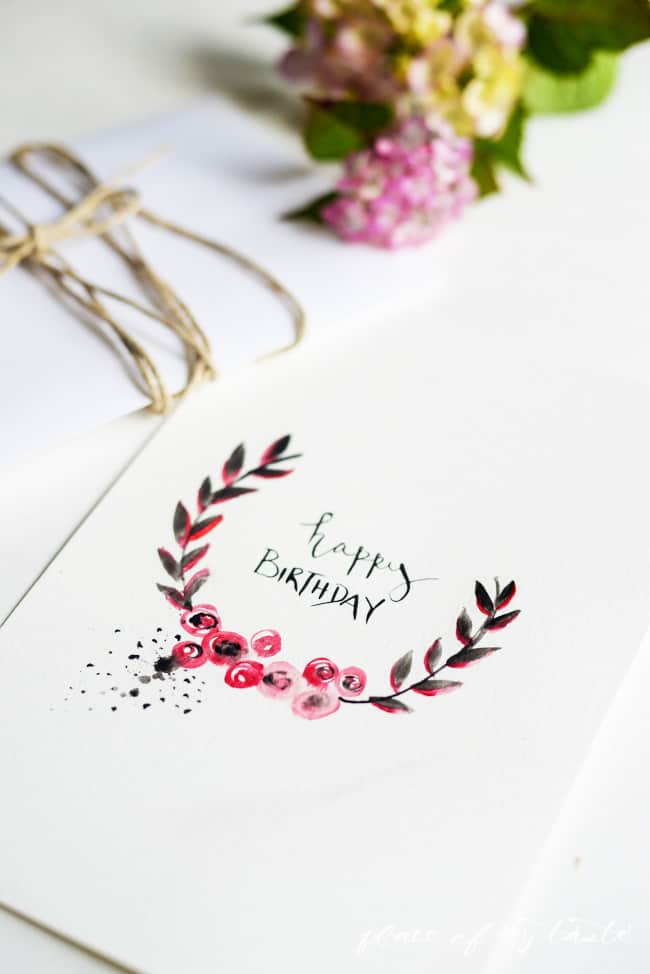 This pretty leaves and flowers card makes me happy every time I look at it. I love the colors and simplicity of it. I hope you do, too:-)
DOWNLOAD LEAVES BIRTHDAY CARD HERE
(Styled stock photography source)
And this next one is quite a cute card. Cupcake and balloon?
Oh yeah, it is great for kiddos!
DOWNLOAD CUPCAKE-BALLOON BIRTHDAY CARD HERE
There are some other fun FREE PRINTABLES on the blog so be sure to hop over and check them out!
You can also see some of my best work over at Place Of My Taste, like this
or this awesome IKEA hack
DIY RECLAIMED WOOD BUFFET IKEA HACK
If you like easy and yummy food you find some of my favorite RECIPES are on the blog as well.
WHOLE-WHEAT BLACKBERRY WAFFLES
If you like what you see follow along
FACEBOOK | INSTAGRAM | TWITTER | GOOGLE +| PINTEREST
Have a fantastic summer!
Cheers, Aniko