Hi, I am Leigh Anne.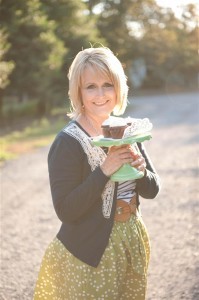 and I share my journey to finding the pretty and delicious in life at Your Homebased Mom.

My husband and I recently became empty nesters when our baby, the youngest of four, left for college. I have always loved surrounding myself with pictures of my family but it has become even more important to me now that my children are no longer living at home.
I have the spent the last 20 years of my life teaching people the importance of preserving their photographs and their stories. I have completed over a hundred of these beautiful albums during those twenty years. I love them and it is important to have our photos preserved in a safe environment.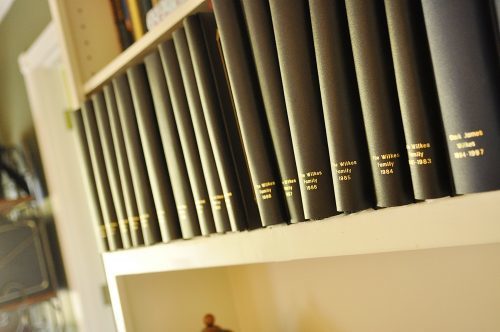 I have always been good at displaying our most current family photos too.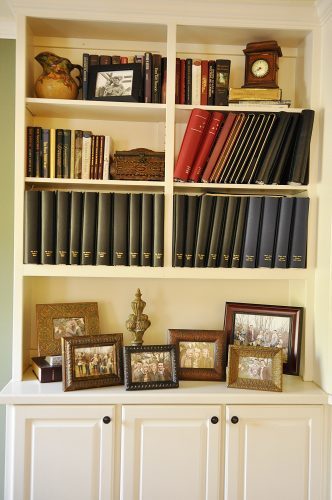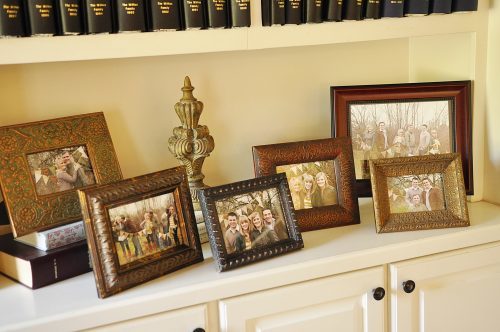 But a few years ago I got to thinking about all of those lovely family photos we have had taken over the years, all those photos that I had spent so much money on that were tucked away in their nice safe environment. Photos that we weren't enjoying on a daily basis.
So I decided to create a family gallery using every family portrait we had ever had taken. Since I am pretty good at having family photos taken there were quite a few. Enough to line the walls of my dining room. Not only do I love having them where I can enjoy them, they make for great dinner conversation too. We have had many laughs over how mom's hair style and color has changed over the years and how funny dad looks with a mustache!!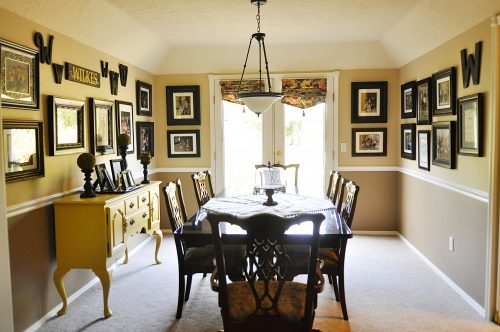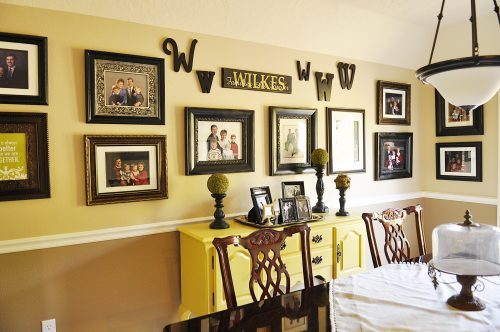 I also love including some fun quotes/artwork about family in and amongst our pictures.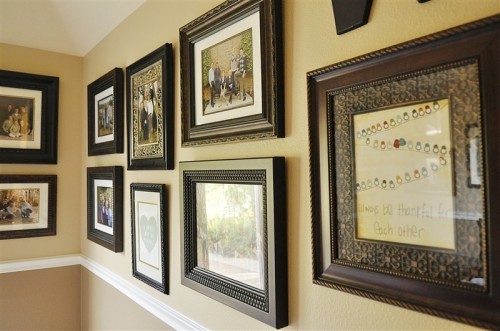 Having grown up with a mother that loves family history and who displayed old family heritage photos in our home I too love to include them with our family photos. That is where everything started!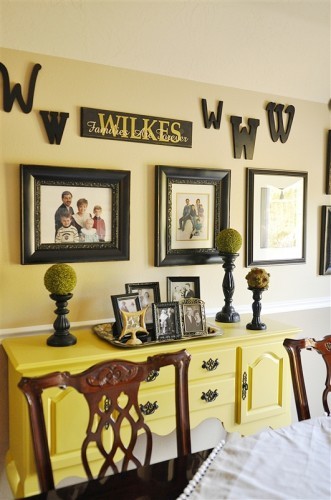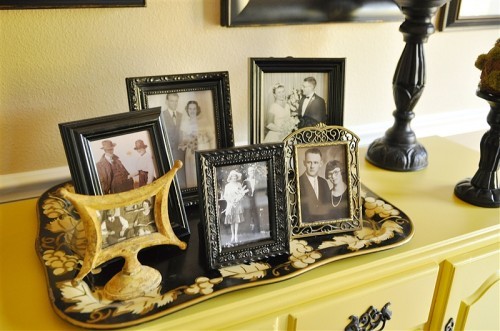 Several of my children were named after ancestors. My daughter Calista has 3 great grandmothers with whom she shares a name. To help her know these great ladies better her picture hangs with their pictures in her room.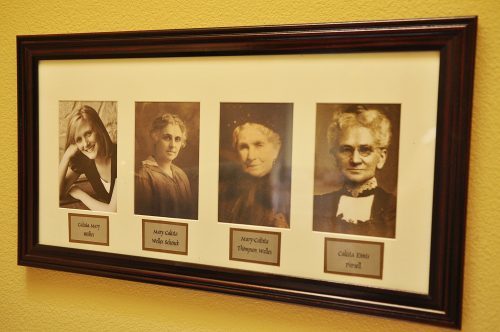 Photos are another way we can reinforce religious beliefs and values in our home. Having portraits taken of special events in a child's life such as their baby blessing, baptism etc. help show the importance of those events and beliefs. Each of my girls has a picture in their baby blessing dress and their baptism dress. There is a third frame waiting for that third white dress they will wear one day.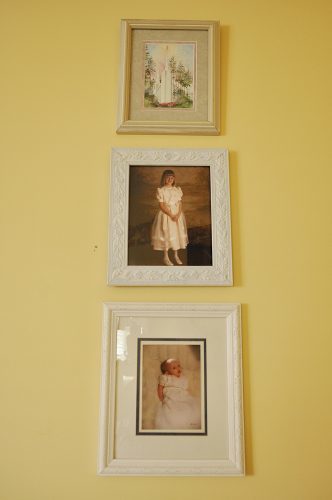 For several years I have wanted to do a photo shoot with my two girls. This summer, the summer my youngest left for college, seemed like the perfect time. My dear friend Meg helped me make this dream come true. I love displaying these photos of my daughters and I in my pretty craft room. A room where I spend a lot of time and where we have fun playing together when they are home.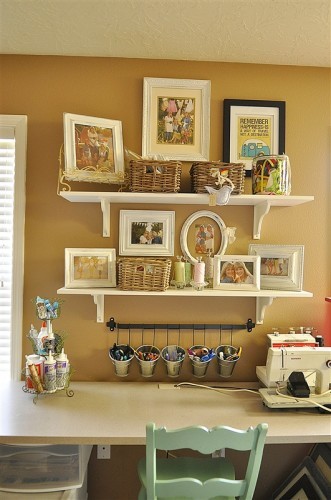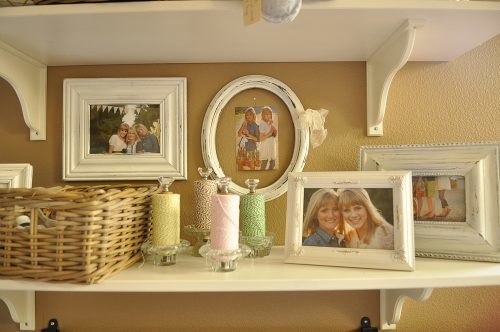 I know that sometimes the cost of framing photos can prevent some people from displaying their photos. It doesn't have to be expensive. In fact, the majority of the frames you have seen in my photos have come from Goodwill. Just add a little spray paint and you can do wonders!
Some frames don't even have to have glass!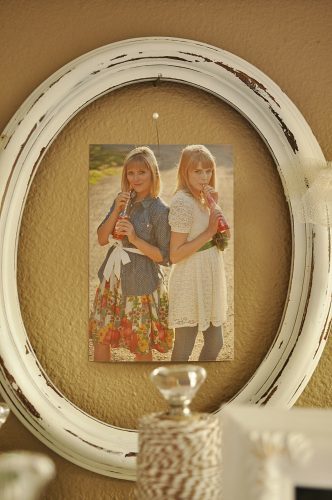 Now I just need to get my two boys to do a photo shoot with me!? One of my favorite pictures of my boys is one we had taken several years ago. Both of my boys served two year missions for our church. They served back to back. In fact, in four years they were only home one month together. Of course I had to take advantage of that month and have their picture taken together. Both of them in their missionary suits. Aren't they handsome!?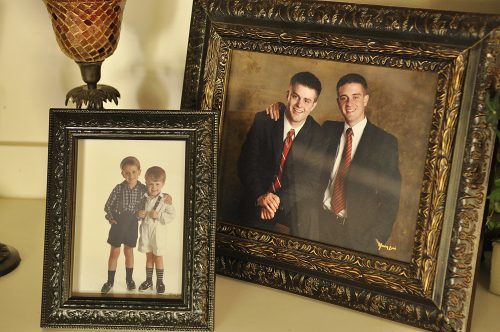 I then found another photo of when they were four and two – almost in the same pose. How cute is that?
I love surrounding myself with photos of my family. I also enjoy displaying photos of other things I love like flowers from my garden.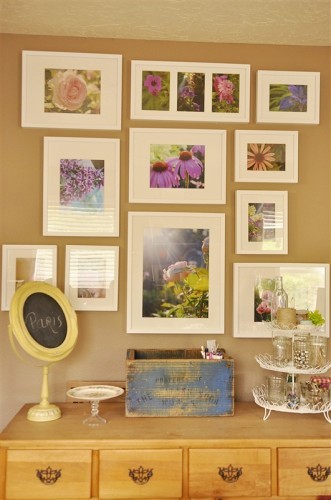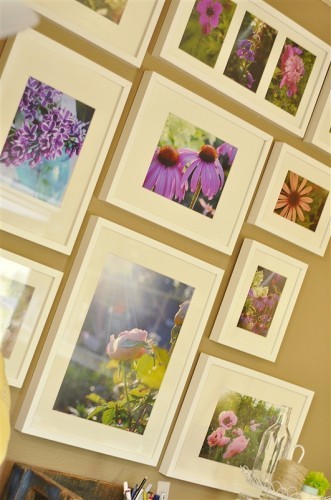 The important thing is that we surround ourselves with things we love, pretty things. We need to get those photos off of the computer, out of the camera, out of the boxes and put them where we can see them and enjoy them.
"When we look at a picture, a moment of magic occurs. It is as if someone had laid a sheet of translucent paper over our thought and made a tracing of our memories."
Author: Tom Bentkowski