These Strawberry & Cream Popsicles are light, refreshing, and sweet, making them a perfect summer treat that you will be making over and over again!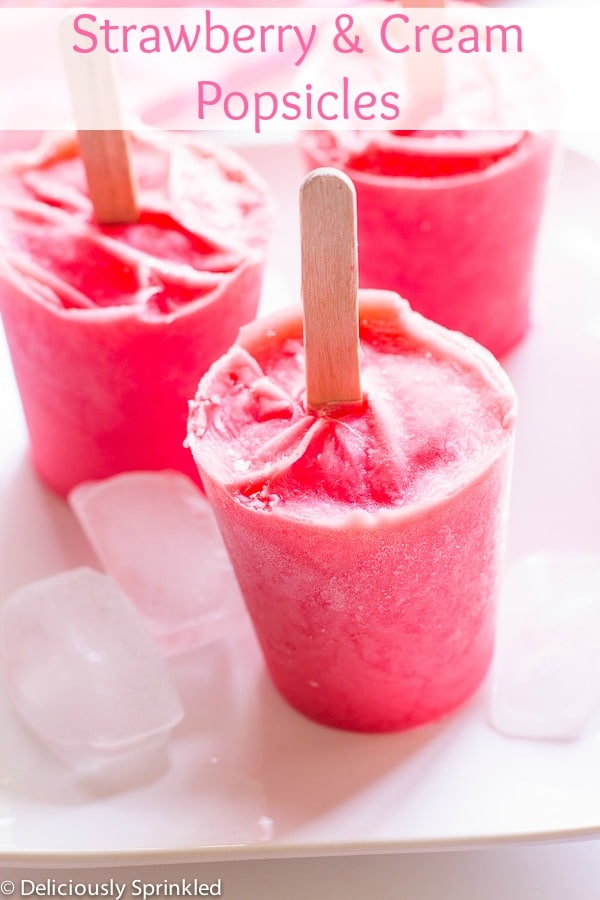 Hi everyone! My name is Jenn from Deliciously Sprinkled and I'm so excited to be guest posting on Capturing Joy. Thanks, Kristen, for inviting me! Summer is all about enjoying the beautiful warm weather and cooling off after a hot summer day with a refreshing treat like these delicious Strawberry & Cream Popsicles I'm sharing with all of you today!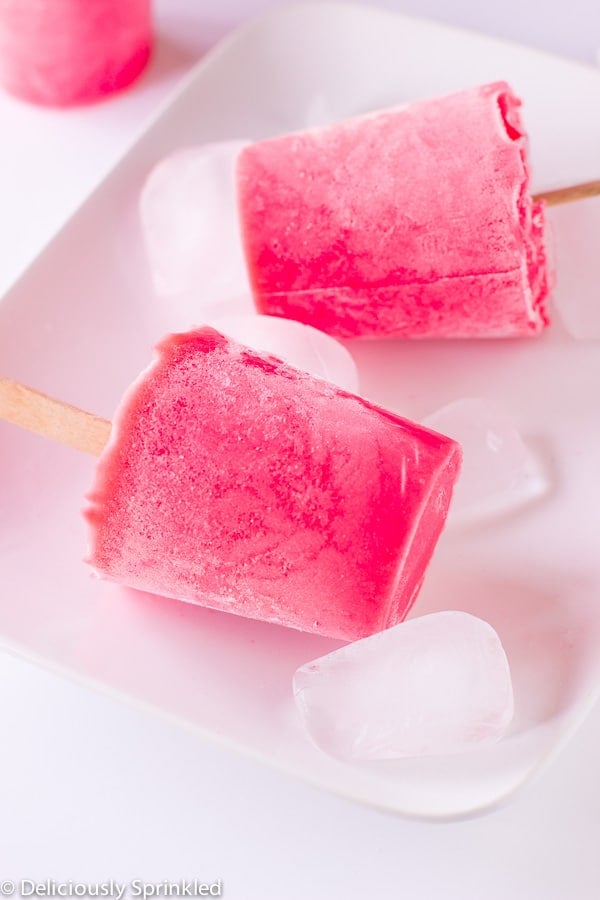 These popsicles are super easy to make, all you need is a box of strawberry gelatin, vanilla yogurt, milk, and vanilla extract. Mix everything together and pour the popsicle mixture into a fun popsicle mold or if your like me who can't find their cute popsicle molds, no worries you can just use a couple of 5 oz. paper cups.
Then just let them freeze in the freezer for at least 4 hours or until popsicle mixture is frozen. Once the popsicles are frozen, just tear off the paper cup, and enjoy. Also, try these popsicle with other fun flavors such as watermelon, orange, pineapple or black cherry.
Happy Summer!
Ingredients
1

pkg.

3 oz. strawberry gelatin

1

cup

boiling water

1

cup

vanilla yogurt

1/2

cup

milk

1/2

teaspoon

vanilla extract

5

5 oz. paper cups or popsicle molds

5

popsicle sticks
Instructions
In a large bowl, dissolve gelatin in boiling water. Cool to room temperature.

Stir in the yogurt, milk and vanilla.

Pour mixture evenly into each cup or mold; insert popsicle sticks. Freeze for 4 hours or until firm.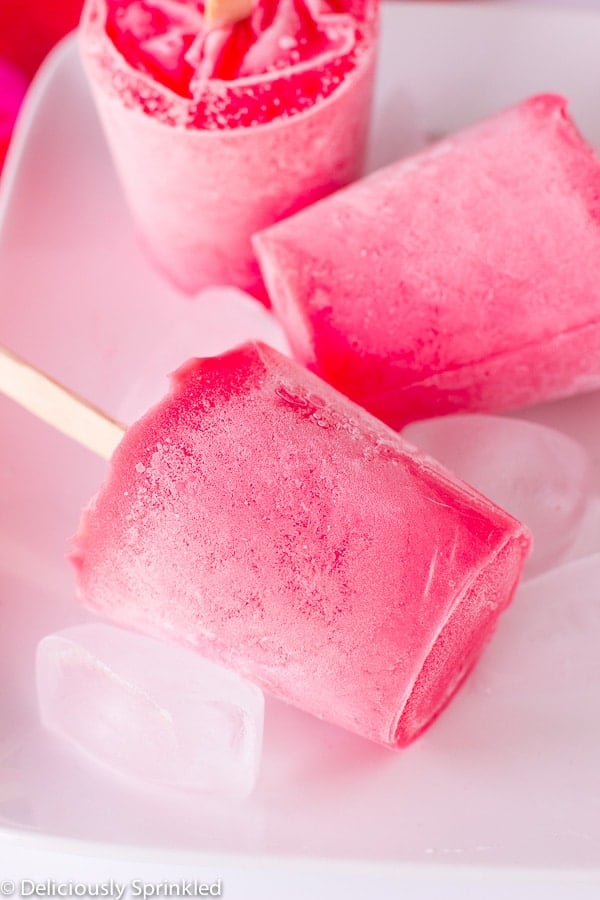 Here are more delicious strawberry recipes from Deliciously Sprinkled:
No-Bake Strawberry & Cream Pie