Hey There!!!
I'm Melissa from Polkadot Chair blog and I'm very excited to be sharing with you some of my ideas for decorating with portraits in my home.
I actually LOVE decorating with pictures in my home. I've tried very hard in our current house to get my photos OFF the computer and onto my walls. I've been known to buy a picture frame first, hang it on the wall then later find a picture for it… (horrible habit I know, just don't ask my Mom about the photo tree that still has the stock photos in it!)
One of my favorite photo displays in my home is this one in my basement family room…
They are just framed in the cheap glass CLIPS frames from IKEA then balanced on the ledges (also from IKEA). My plan was to change out the photos from time to time. (time to do that)
I think the photos help add a bit of personality to the room.
A year ago we had a photographer take our family pictures.  Then I never printed any of them… I know bad!!  I thought this post would be a perfect opportunity to print some of those photos and hang them in our house.
I wanted to display them in a more original way than just in a frame, and I didn't leave myself enough time to order canvas prints, so I thought I'd just mount them on canvas' covered with fabric.
I hung them up in my bedroom on  a skinny wall that just needed "something"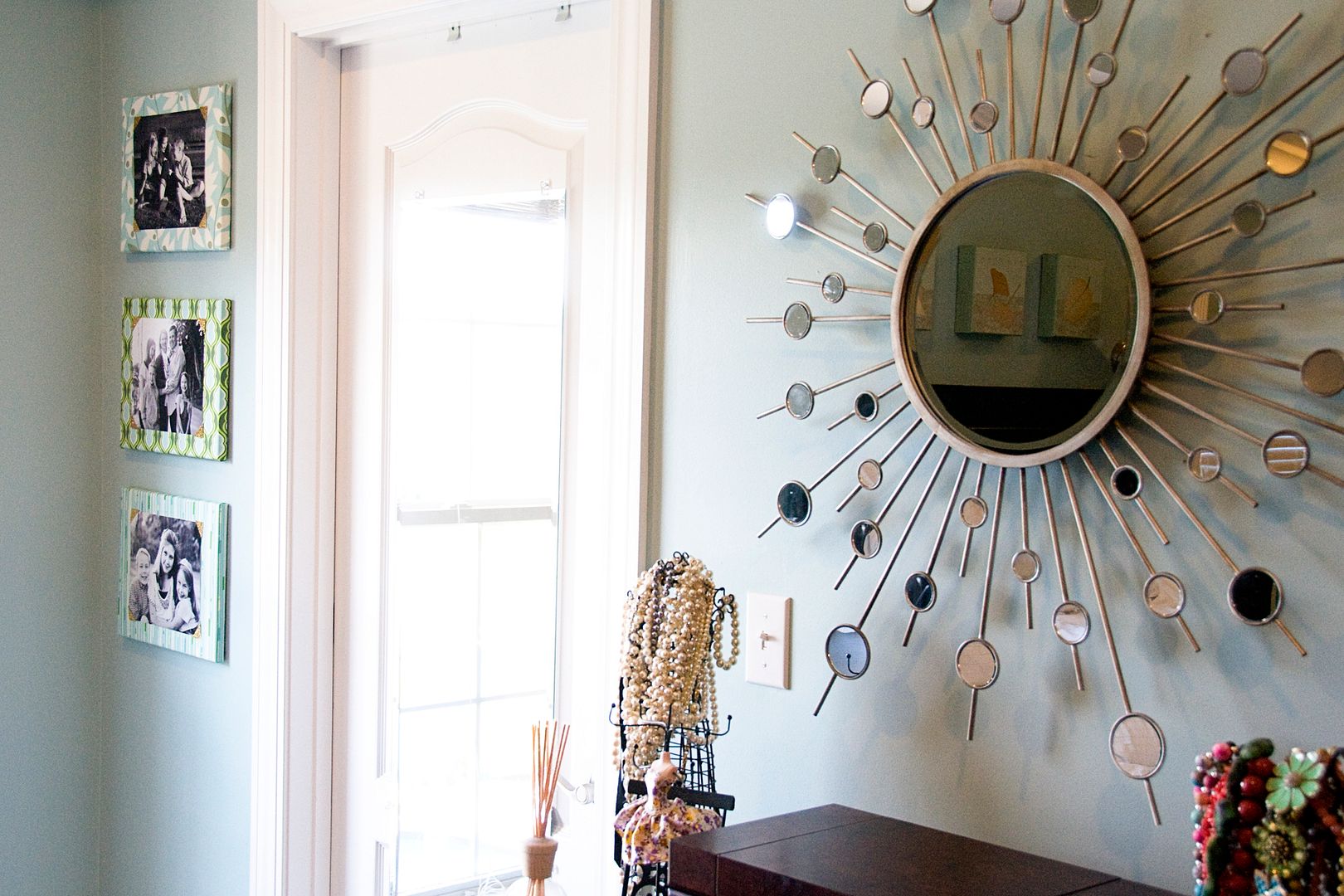 (you don't get to see any more of my bedroom as it is currently a DISASTER!)
To make the canvas' here is what you need:
8×10 photo
11×14 canvas
photo corners
staple gun
fat quarter of fabric
Just  cover your canvas with your fabric. Tac it to the back with a staple gun.
Then using some double sided super sticky tape and photo corners, center your photo on your canvas.
That's it.  Easy and cheaper than a frame!