This Coconut Cream Cake is a coconut lovers dream. With just 5 ingredients, it's easy to make & packed full of delicious coconut flavor!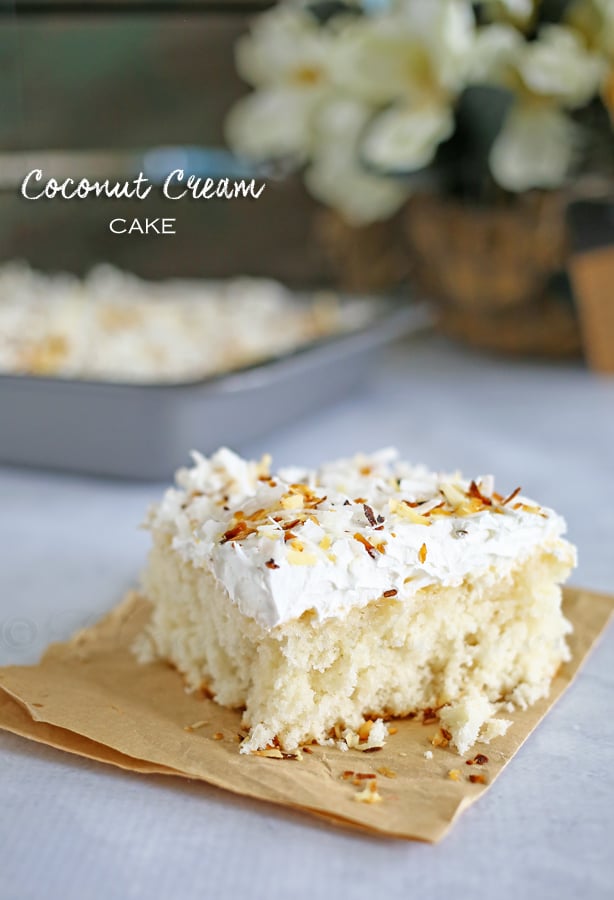 Hi there Capturing Joy readers! I'm Gina & I blog over at Kleinworth & Co, where I share easy DIY projects, fun crafts with the kids & a whole lot of recipes. I'm absolutely thrilled that Kristen invited me to share her space today. I have been a Capturing Joy reader for a really long time & it's so much fun to now be here sharing a little bit of me with you all today.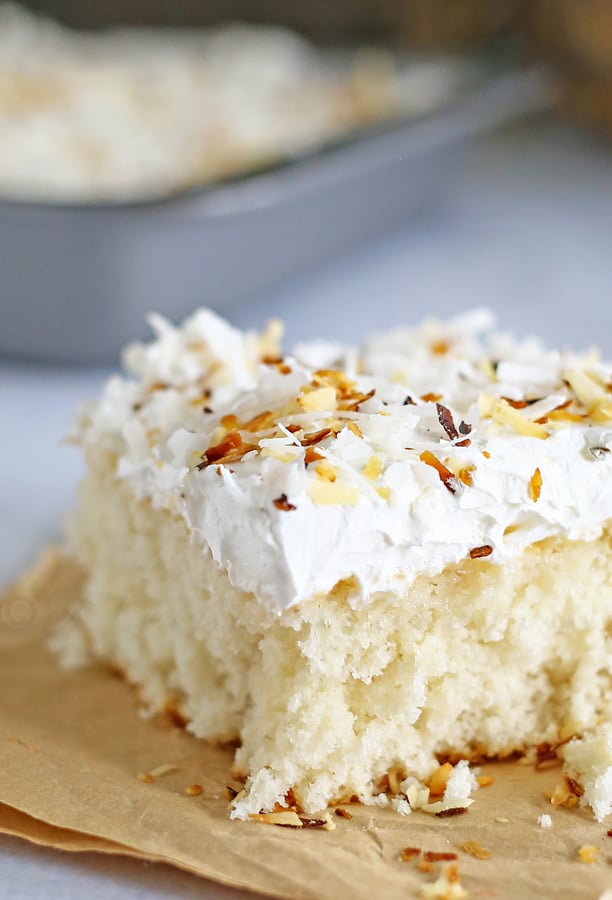 I have a passion for making goodies…..and then sharing them on my blog. Like most I create what I crave – many times those things end up being either pineapple or coconut. Sometimes both. But for the longest time I have been craving a coconut cake. When I say a long time, I'm talking probably over a year now. But so many other recipes end up making their way on to the priority list & the months went on by. So one day I finally decided it was TIME!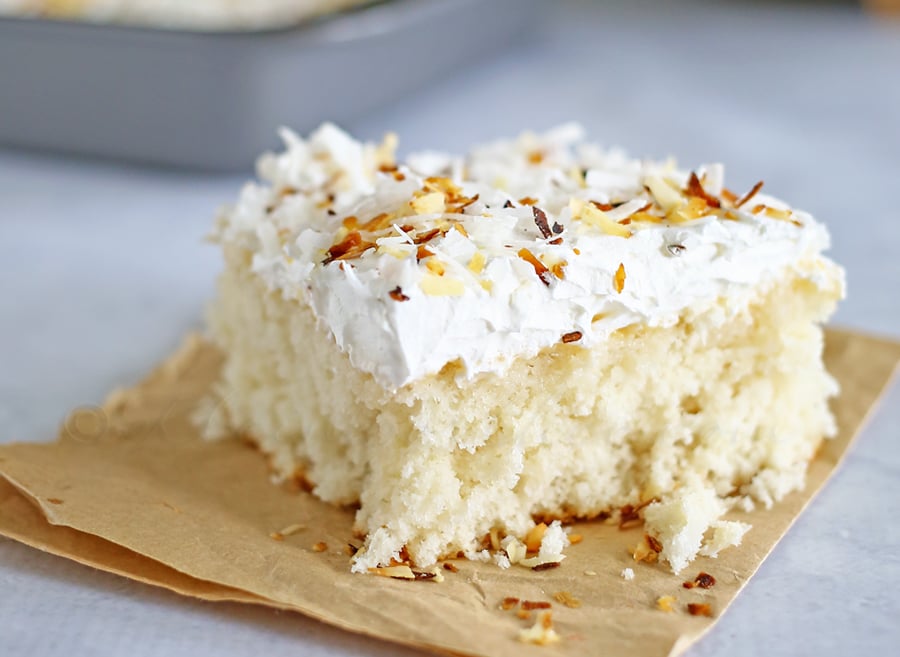 The wonderful flavor of light & fluffy white cake with sweetened coconut mixed in is enough to make me swoon. But then to drizzle cream of coconut on & top with whip cream & toasted coconut, well, it's like heaven on a plate for a coconut lover like myself.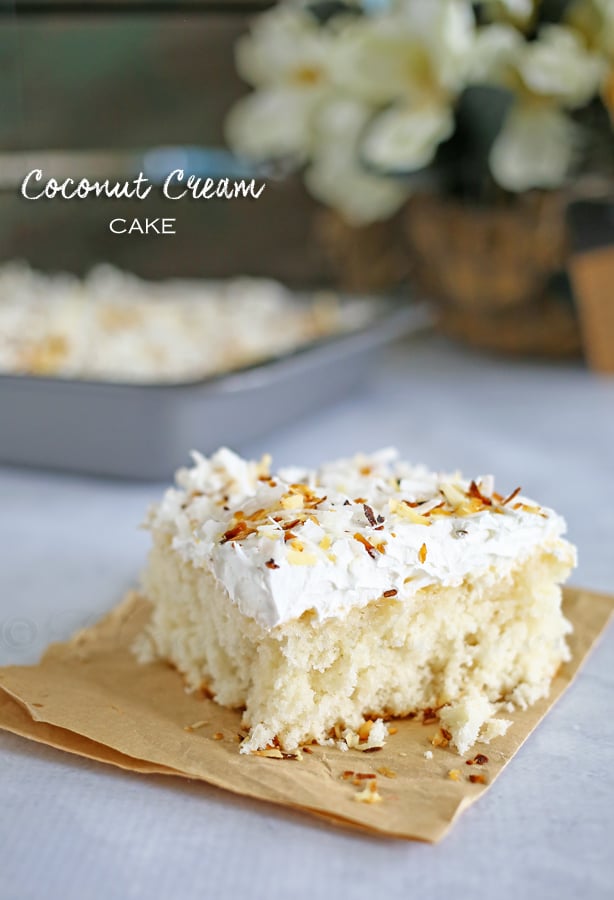 Because this is baked in a 9×13 pan it makes a great dessert to bring to a backyard bbq or church potluck. It was gone in a flash & I have made several more since then. Yep – it's a hit! If you are looking for something quick, easy & delicious – this is your cake!
So, I'm curious, what's your favorite cake flavor?
Coconut Cream Cake
Ingredients
1 box white cake mix + ingredients it calls for (eggs, oil, water)
1/2 cup sweetened coconut
1 cup cream of coconut
8 ounce tub whip topping – thawed
1 cup toasted coconut
Directions
Prepare cake batter to package directions & stir in 1/2 cup sweetened coconut
Bake in 9×13 pan to package directions
Remove from oven & immediately use a thin wooden dowel or chop stick to poke holes in the cake (about 2″ apart)
(some like to use the handle of a wooden spoon but I prefer something thinner than that.)
Drizzle cream of coconut over the top of the cake & place in refrigerator to chill
Once cake is cold top with whip topping in a smooth even layer
Sprinkle with toasted coconut & a little extra sweetened coconut if desired
Thank you so much for spending some time with me today! I have loved getting to know you better!
Looking for more great dessert recipes?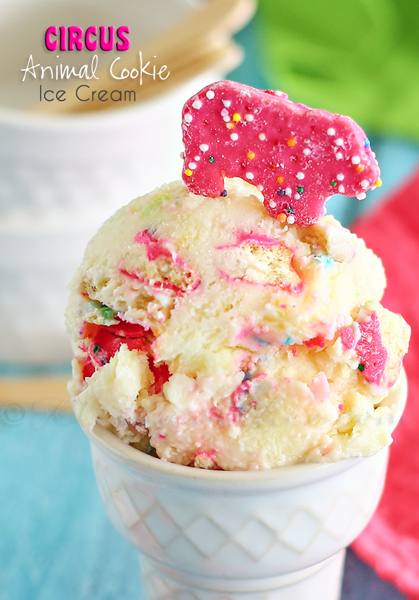 Circus Animal Cookie Ice Cream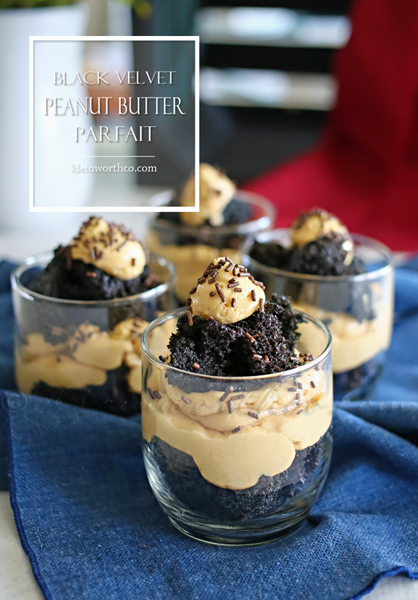 Black Velvet Peanut Butter Parfait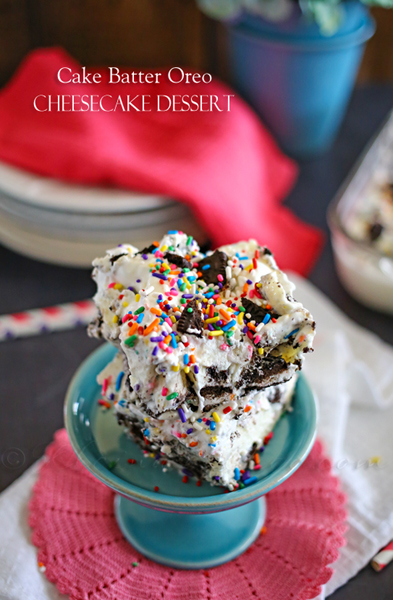 Cake Batter Oreo Cheesecake Dessert
You can connect with Gina via Blog, Facebook, Twitter, Google+, Instagram & Pinterest