Hi everyone! I'm Mique from Thirty Handmade Days. I'm super excited to be here to kick off this fun series from Kristen!  I like sharing all kinds of creative projects but especially love printables, recipes and unique gift ideas. After all of these years, one of my favorite projects is still Anniversary on the Hour that I did for my husband Josh several years ago. So… let's talk photos shall we? I have always loved pictures. My walls growing up were plastered with them. A couple of years ago I posted this Instagram inspired poster for the series and today I'm back with a little bit of an update.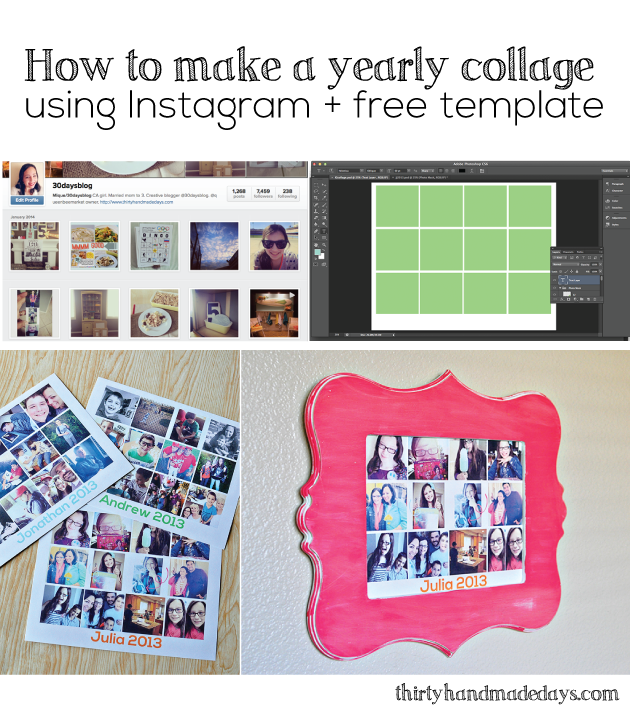 You can learn how to use your Instagram pictures and turn them into a collage for the year. I took one image from each month and created a collage for all three of my kids. We now have 2013 in a nutshell for each of them. I love how they turned out and hope you have fun doing the same!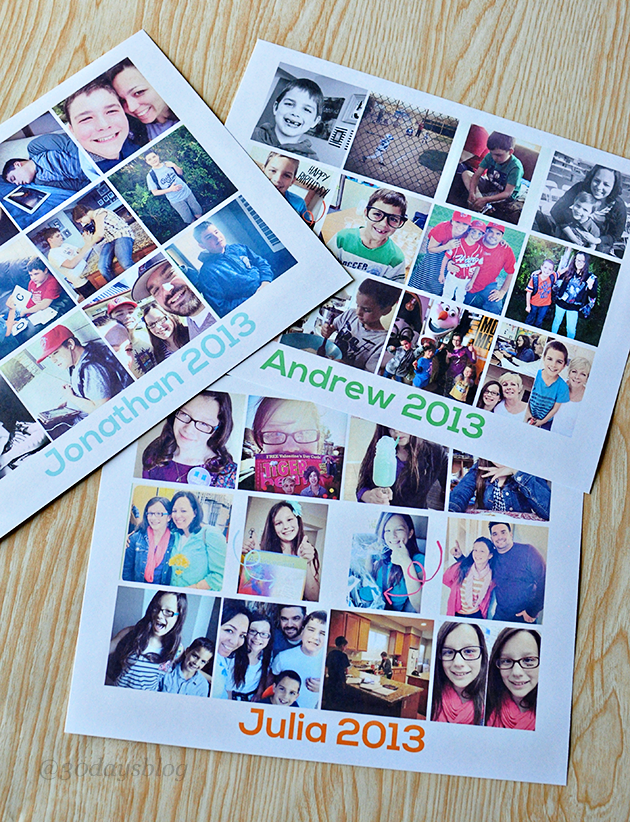 Make sure to stop by and say hi at 30days for the tutorial on how to make this. And visit me on Pinterest, Instagram, Facebook or Google+.
~~~~~~~~~~~~~~~~~~~~~~~~~~~~~~~~~~~~~~~~
Thank you, Mique, for such a great way to use our Instagram pictures! To see past ideas for Decorating with Pictures, click HERE.