Cari's is another blog I've just recently discovered, and as I poked around…something felt familiar about her. I realized she and I share the same faith, and I love how she explains her beliefs
HERE
.
She JUST had a baby girl to add to 3 little boys only a few weeks ago, so it delights me that she was able to fit in a guest post for all of us today!
Hi there! I'm Cari from An Intentional Life. I am sooo amazed by all the FABULOUS ideas that have been shared in this series! It ALMOST makes me want to move again so I can redecorate with these fun ideas…almost!
I enjoy decorating and I have big plans for my "dream home", however being in the military puts a little kink in those plans. Moving every few years makes it really difficult to nail down a style because every house has a different setup requiring different furniture, space requirements and photo arrangements. Not to mention the pain of patching holes and repainting when you're ready to move again!
Yet, it's SO important to make that house a home while I'm living there, not just for me, but to give my children some sense of stability and permanence. We've been in our current house in Kaiserslautern, Germany for about 4 months now and I'd like to share a few ways I've used family pictures to decorate without spending a lot of money and without making a lot of holes in the wall!
Collage Photo Frames
I love love love gallery walls, however they require putting a ton of nails in the wall. A great alternative is to use collage photo frames. You get to display several different photos with only one hole in the wall. It's also super easy to switch out photos as the family grows.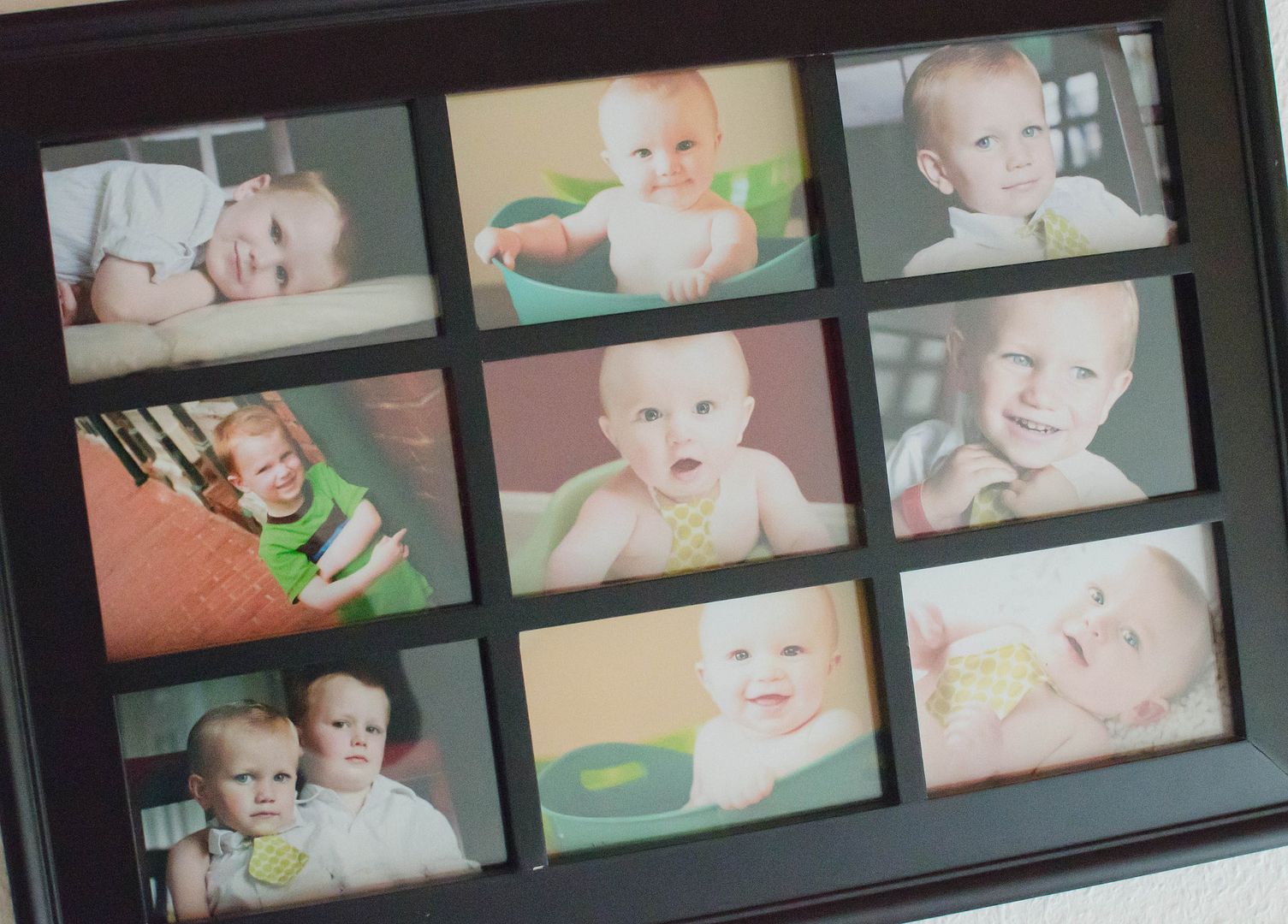 Old window panes are perfect for a photo collage and they add so much character to a room.
I love displaying pictures using easels. Perfect because they don't require any nails, and can be easily switched out.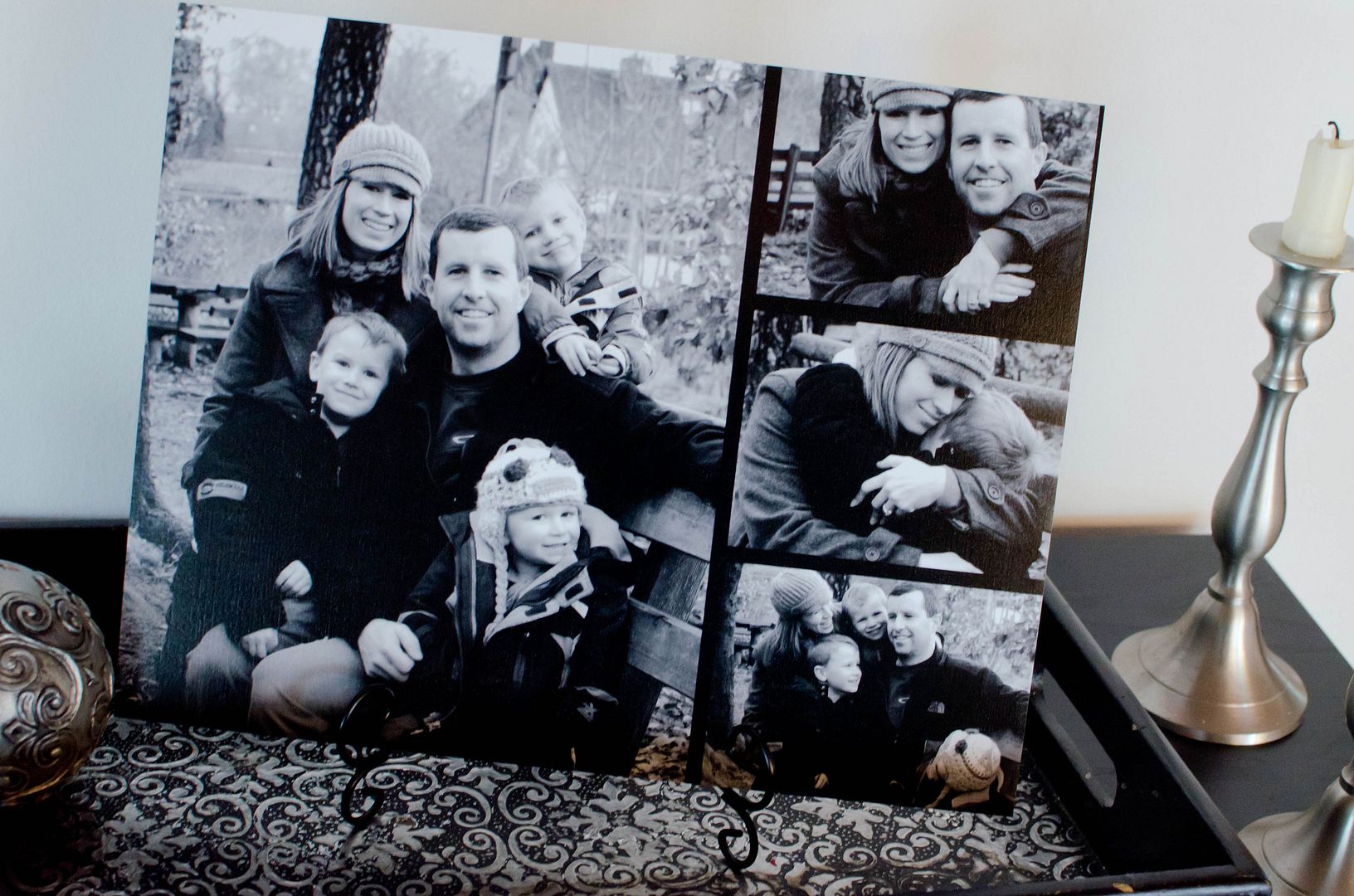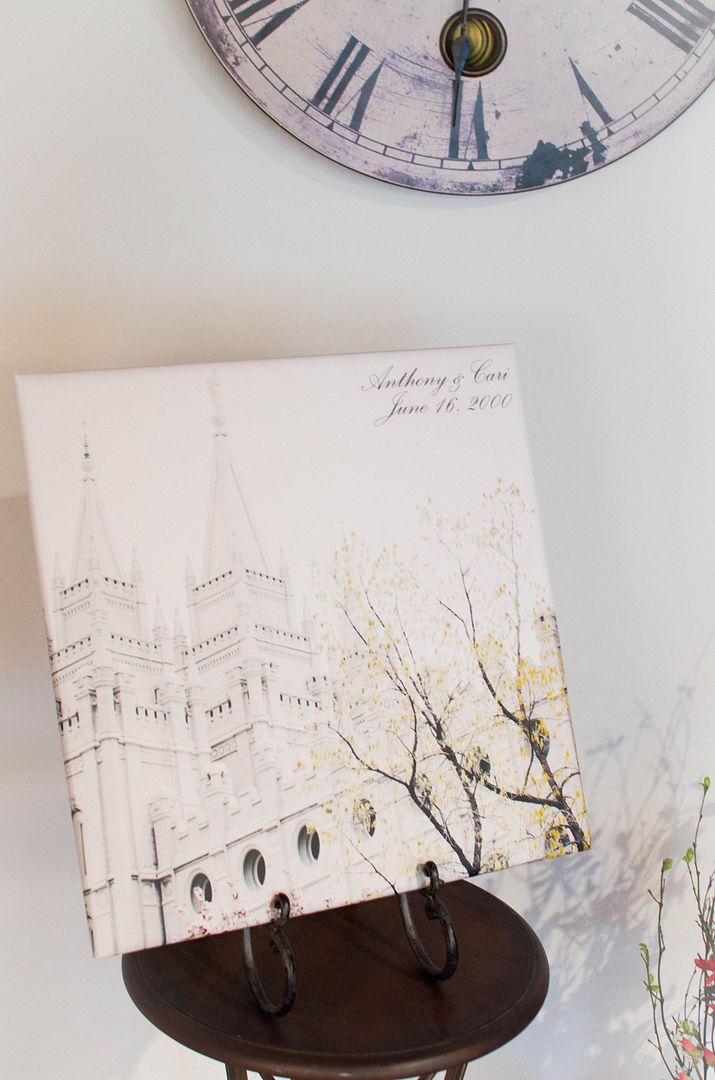 I also display regular artwork from my easels. They come in all shapes and sizes and can really change up the look of a room in a matter of minutes. I have half a dozen easels in different spots around my home.
These types of frames are very inexpensive and can be placed all around the home to give a more personal feel. It's also a great way to add a pop of color. (I'll soon be changing these out with pictures of my new baby girl!)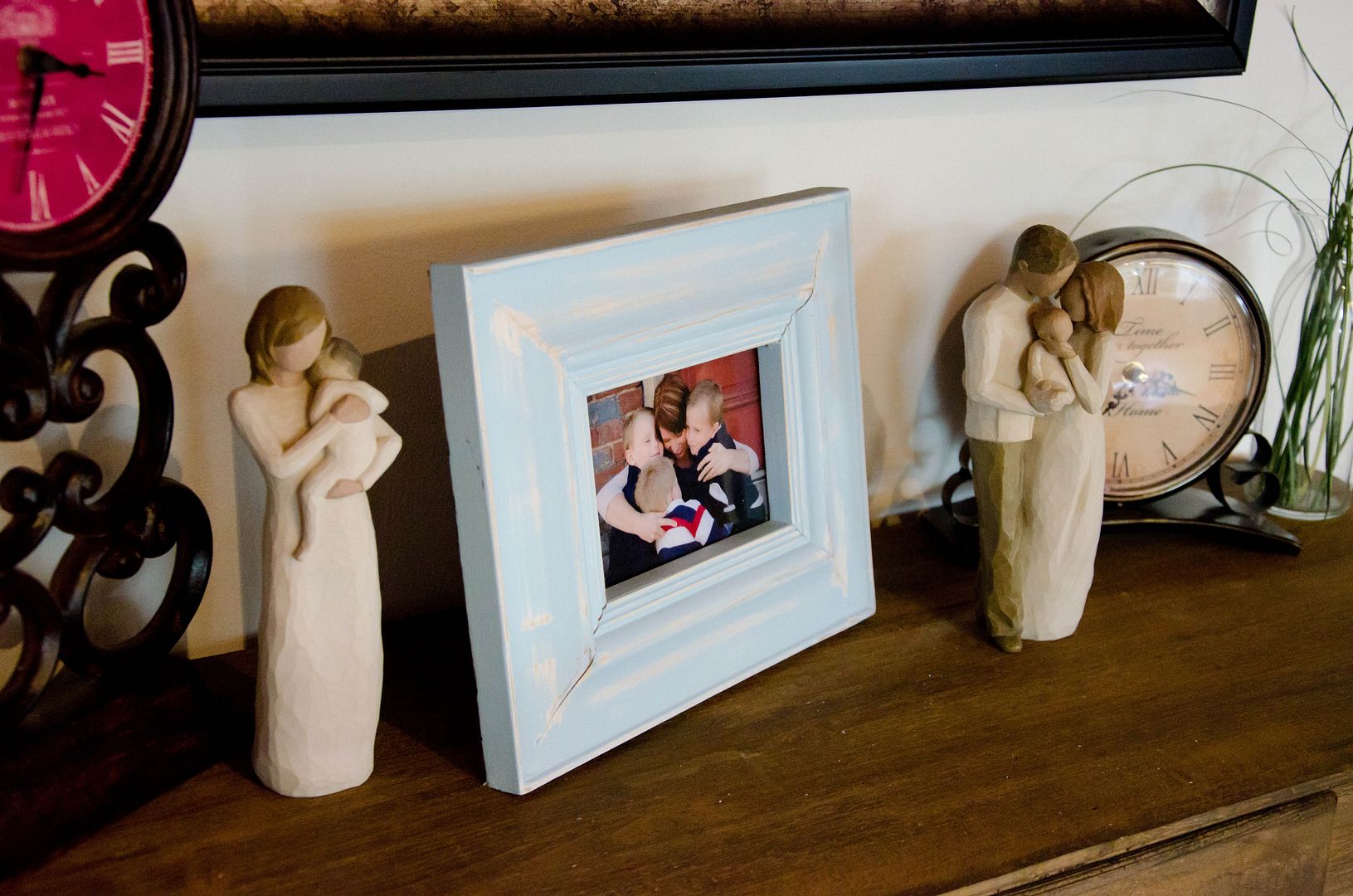 I have a ledge in my bathroom where I display these photos of my now three year old, when he was a baby, I just love seeing this happy face every morning (especially since he's going through a grumpy phase right now!)
Foam Mounted Photos/DIY Collages
Oversize photos can really add a lot to a room, however large frames can often be more expensive than the photos themselves and large canvas prints can be quite pricey as well. I printed this image of my three boys on foam core and simply mounted it to the wall sans frame.
I also love creating my own collages in Photoshop and printing one large image with multiple photos.
This collage is of our last family vacation, printed on foam core (you could also mount on wood or other solid surface). To hang I simply used rug tape which means no holes in the wall! Foam core mounted images also work great for easels!
Just because your current house isn't your permanent one doesn't mean it can't feel like a home!
Get out those photos and decorate!
Find Cari on her blog/her photography page/