Hey friends! I'm Jamielyn from
I {heart} Nap Time
and I'm thrilled to be here today! I've been loving all the ideas shared in this series. There is SO much you can do with photos in your home. For me I'd rather hang a big picture of my darling kids than anything else. My kids are just too cute not to plaster all over our walls! 😉
I also love displaying pictures in our home from different times in our lives. I know some people switch out every picture when they have new ones taken, but I think it's fun to leave some of the old ones too. It's important to show the journey.
I pulled this one out for my Valentine's display. I just love it! I think it's fun to display pictures for what season you're in as well.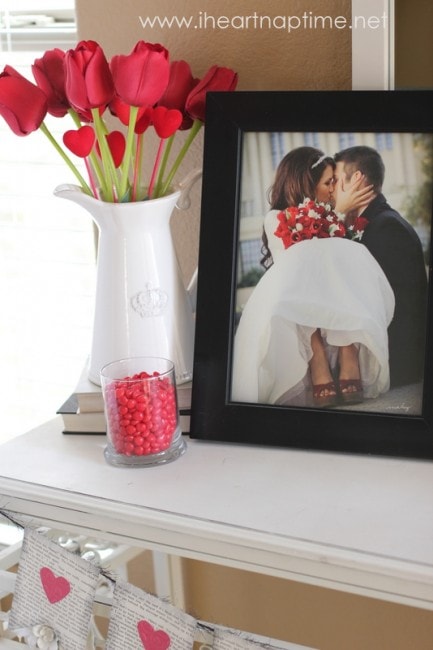 I also just finished my daughter's nursery and LOVE these big pictures I got blown up. I found the 2 square frames from Ikea and the funky frame from
Cut it Out
. The wall is rather large and I think the big frames fill the space quite nicely. These pictures were just too cute not to put up. Since the shelf in my daughter's room is pretty high I didn't nail the frames to the wall. I like the look it gives.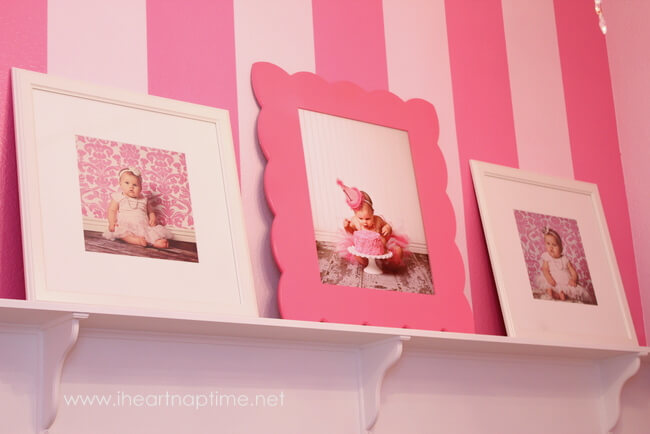 My little girl LOVES seeing her baby pictures. Every morning when she wakes up she points to the wall and says "BABY!" with a huge smile. I think it's important for our kids to see pictures of themselves in our homes.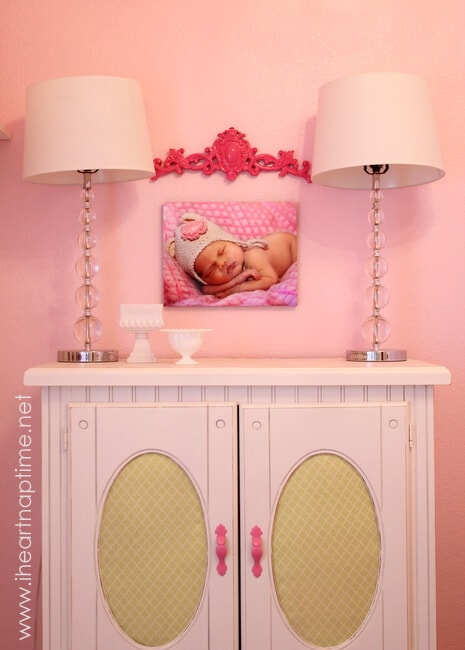 I LOVE decorating with photos in my home. They add a personal touch that no other piece of art can.
Thanks for having me Kristen! I adore your blog and the gorgeous photos you take. Thanks for putting this whole series together for us all to be inspired. {hugs}