I'm Ashley of Little Miss Momma, and Kristen just so happens to be our family photographer–we love her to pieces. I'm big on family pictures. Big on getting them taken every year. Big on having over 100 to choose from. Big on posting them to my blog. And big on having them displayed all over our walls. It's my way of personalizing our space–of making our house a home.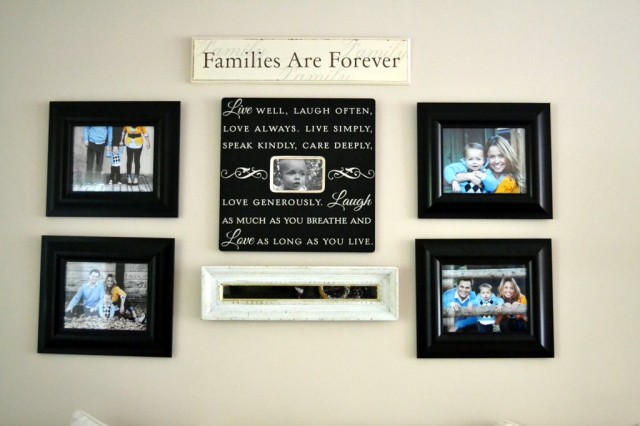 For the most part I keep my portrait walls fairly simple. Clean straight lines, neutral colors. I have grand plans of getting funky and creative, but I still lack the courage to splash that color on my walls. So my dear friend Brittany, suggested that I get color on my walls by having fun colors in my pictures. She said to wear the colors in my family pictures that I want to use in my decor. Which is why you will notice I stick with turquoise/blue and yellow in our family portraits.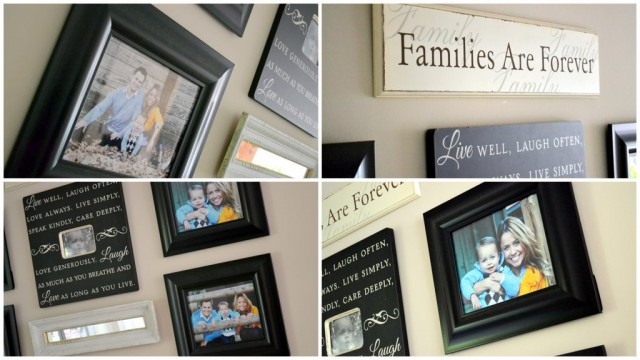 I purchased all these black frames at Costco. They come in packages of two. Great price and great quality. Also note how crooked these frames are. That's what happens when your two year old learns to crawl up the back of the couch and put finger prints on your frames.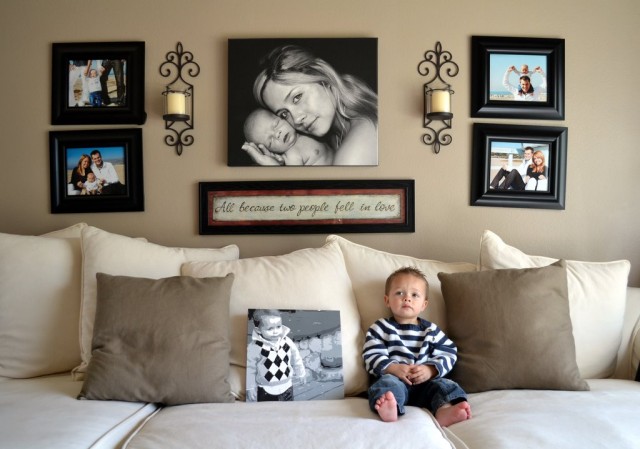 I am also a believer in NOT hanging everything on the wall. I love the look of intentional leaning of wall hangings and portraits.This makes it easy to switch out your decor for each season on a whim–below is my "Fall" arrangement. In Spring, I switched out some of the items and added some color.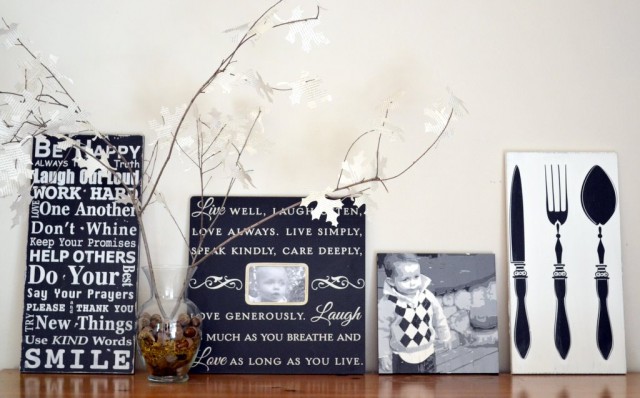 We moved recently, and I took this as my opportunity to create a new wall with color in my house. Even though there are limited pictures in this arrangement, I think you could replace any of these items with a portrait and achieve the same effect.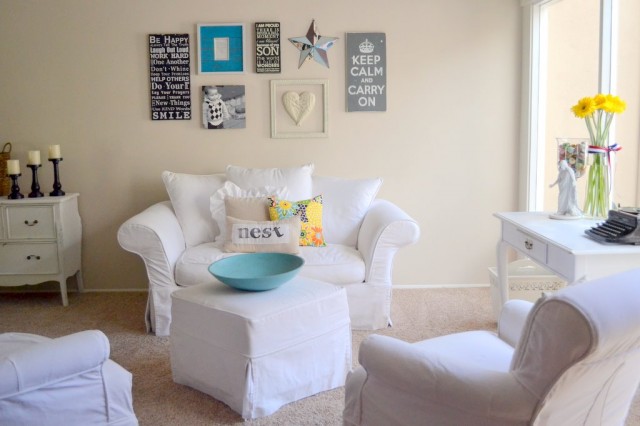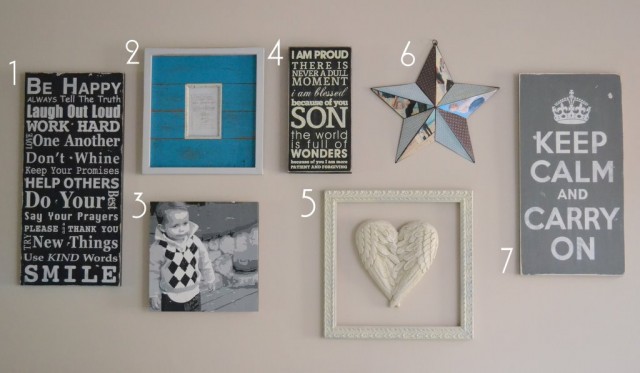 2. Local Surf Shop frame: recipe with love note written on it from our first date.
4. Home Goods: typography word art that reminds me of Baby W.
5. Old frame that I removed the glass and backing from then spray painted. Heart wings purchased at TJ Maxx years ago.
So I love fireplaces. But I'm not exactly a big fan of mine. We just moved into our new place and the fireplace is a sort of poo brown and doesn't have a mantle. So rather than spend a ton of money right now, I picked up these frames from Ikea and used those new Command Hanging Strips so I wouldn't have to drill into the brick.