Hi everyone, I'm Mique from Thirty Handmade Days. When I'm not playing chauffeur, breaking up fights or being a cheerleader to my three kids, you can find me posting about crafts on 30days or running the Queen Bee Market. There is never a dull moment at our house!
I'm excited to talk about pictures today because it's one of my favorite topics. My love for photography started long before I ever had a camera of my own. I used to buy disposable cameras and plaster my walls with pictures. Collages covered every surface in high school and college. I made a collage for my then fiance (now husband of 13+ yrs). So I thought it was appropriate to share a different take on a collage today.
My current phone takes better pictures than most of my previous DSLRs (amazing!). And because it's always on me, my iPhone has taken over 2,000 pictures. I started using Instagram with the pictures I was taking and wanted to display them somehow. This is what I ended up with: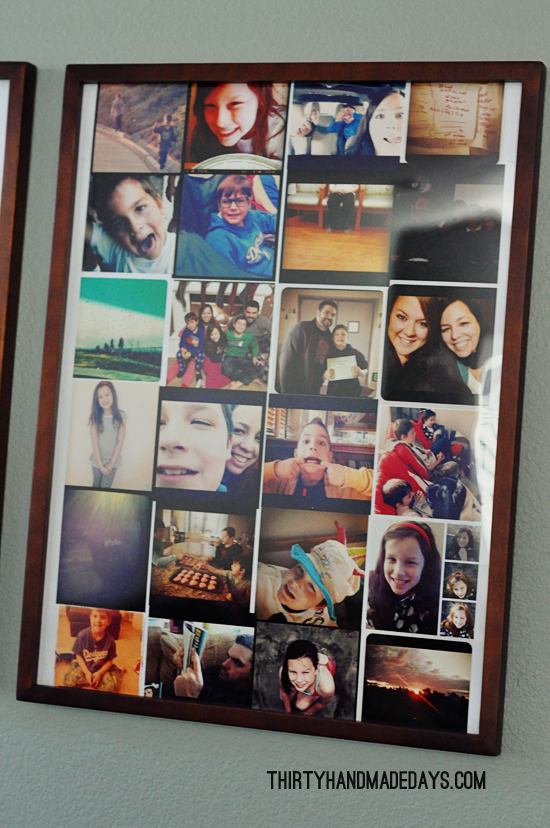 I narrowed down the pictures to ones that I feel *really* capture my family. While I adore and treasure professional photographs, these pictures are just so us. They are the funny moments, candid shots, pretty scenery and memories I do not want to forget.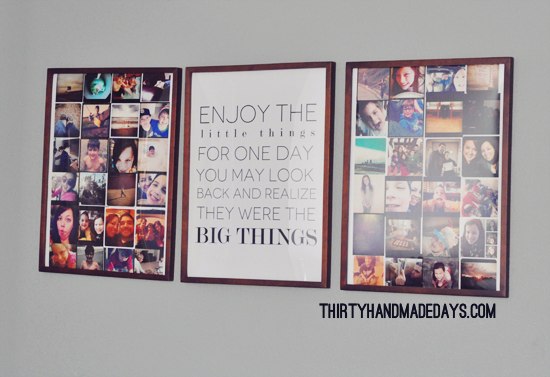 I created a print with a quote to place in between the two collages because I absolutely believe:
Enjoy the little things for one day you may look back and realize they were the big things.
Feel free to stop by 30days to get a printable version!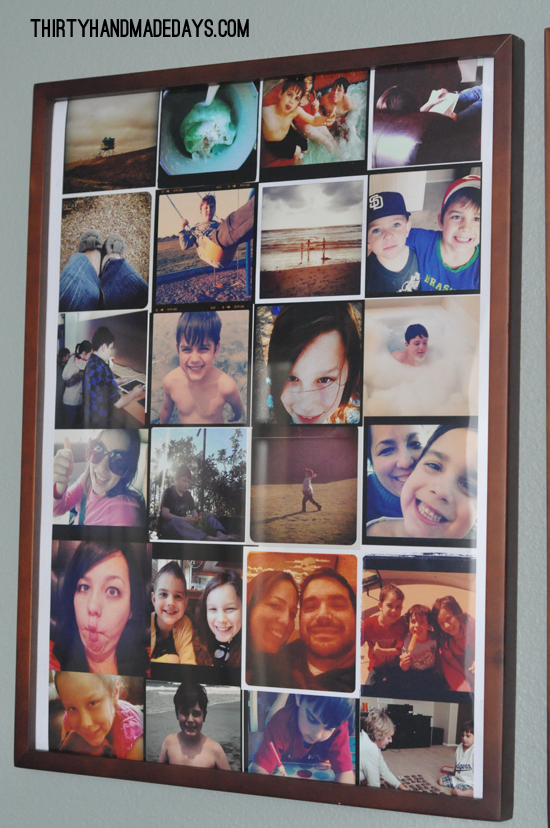 Now everyone who walks into our house gets to see our favorite moments as a family.
Thanks so much for having me Kristen! All of the ideas on here are fabulous- I can't wait to incorporate more into our house.