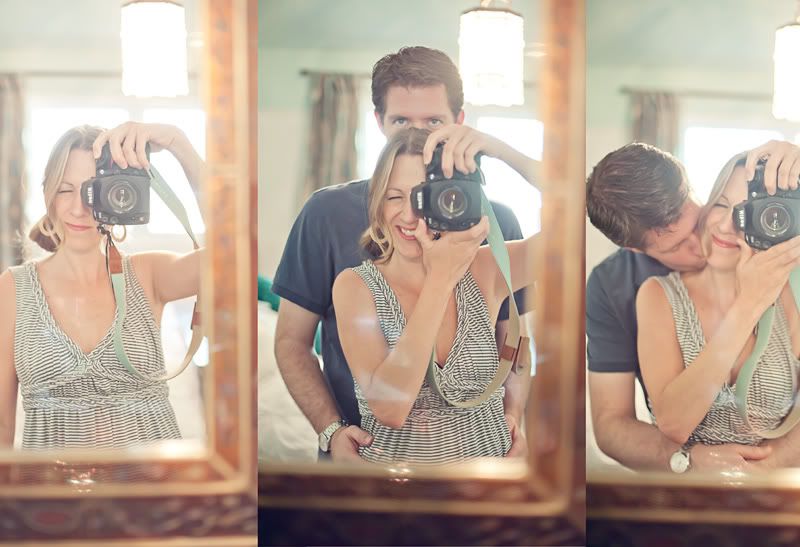 Hellooooo Kristen Duke admirers! I too am an admirer… and I also get to call her my friend! A dear friend who inspires me in so many aspects of my life! I'm a mommy of 3 lovelies and a wife to a an incredible family man, who's also very handy so we share a love of remodeling and decorating. We just moved and are still under a bit of construction but Kristen's "decorating with portraits" was the perfect excuse for me to get some of my images hung! Oh, and I'm a photographer so my passion for hanging moments is a serious one!
However, you'd think as a photographer I'd have more of a portrait style in my images with a sharp focus and perfect lighting but I crave the images on my walls to be "life captured" moments. I want to look at the images I pass a dozen times a day and see passion, love and real life!
Like my baby having his first taste of solid food, my 2 year old playing with the hose on a 100 degree day, and my daddy's girl doing what she does best, cuddling with Daddy in bed. You can see more of these images at www.heatherwalkerphotos.blogspot.com This first image below hangs in our master bedroom. It doesn't include my third baby (besides the bulging belly), but it was such a special time that I think I'll keep it hung for a long time. He'll fill other walls in our home.
I hung these frames in our family room last weekend and I'll continue to add frames to fill this wall.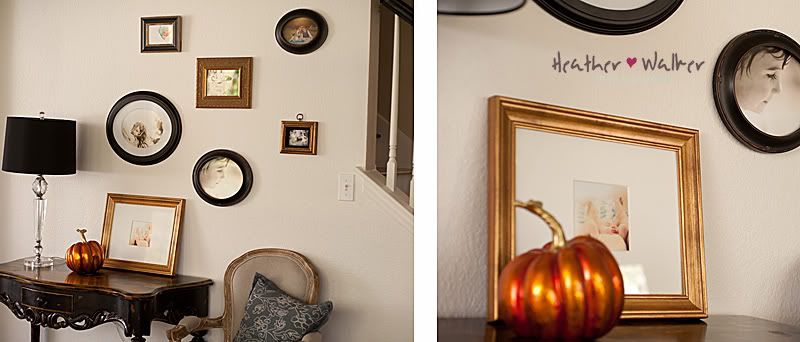 And this is my creative space. The two frames on the left need updating and if it wasn't for the window glare you'd be able to see clearly that the photograph is a hung the wrong way because it's waiting for that new image.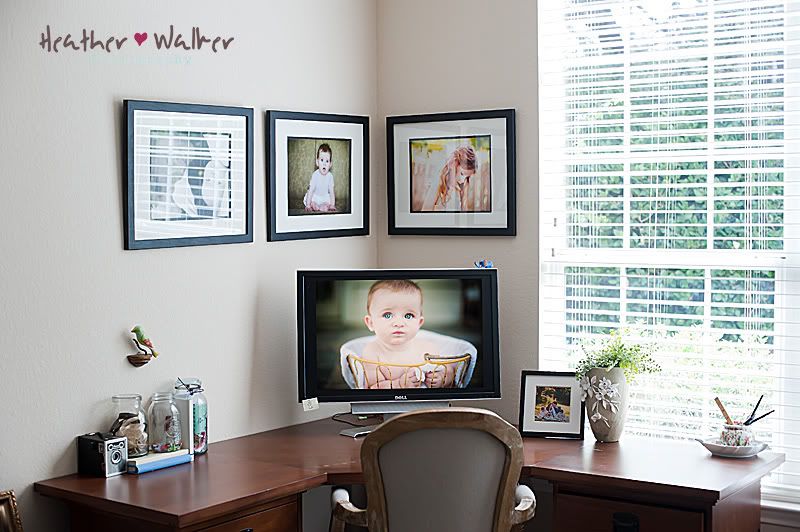 It really does impact the children to see these images of themselves hanging in our home. Our family loves tradition and one of our favorite ways to remember a vacation is making a vacation box (ie: shadow box). On a trip we find or purchase something that holds meaning from our trip that would fit in a shadow box and print a favorite photo or two for our collection. We started on our honeymoon but only half of the vacation boxes are up in our play room.
Soon the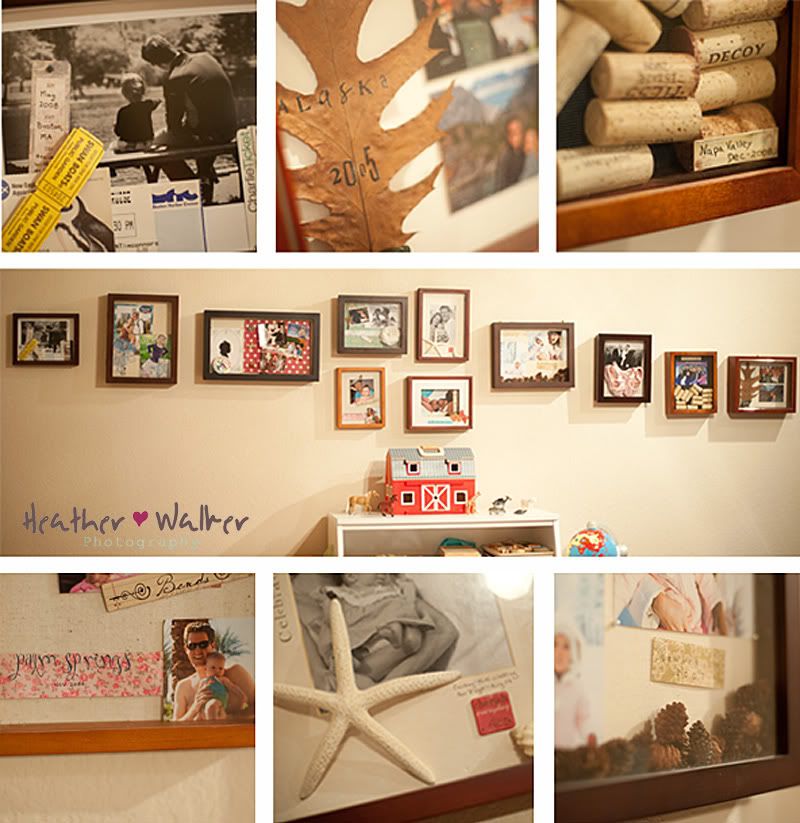 boxes will wrap around the circumference of the room and I'll have to stagger them above and below each other, so there really can't be a uniform look to this.  Thank you Kristen for all the inspiration you've given here!  Xoxo
{Thank you, Heather…such fun ideas! I LOVE the vacation shadow boxes, what a wonderful way to remember the places you've been! I'm also loving those circle frames;) Heather and I met about 2 years ago at a park in town where each of us were photographing a session.  We randomly bumped into each other, quickly exchanged info, and we've become dear friends. We now exchange taking each others pics (along with our friend, Tricia) and this is her family last year, and then I got to photograph the birth of her 3rd child in March–my first time being present at a baby delivery and it was exhilarating and wonderful! Love this girl!}