You need just a few ingredients to make this Hawaiian Slush. It's the perfect thing on a hot summer day.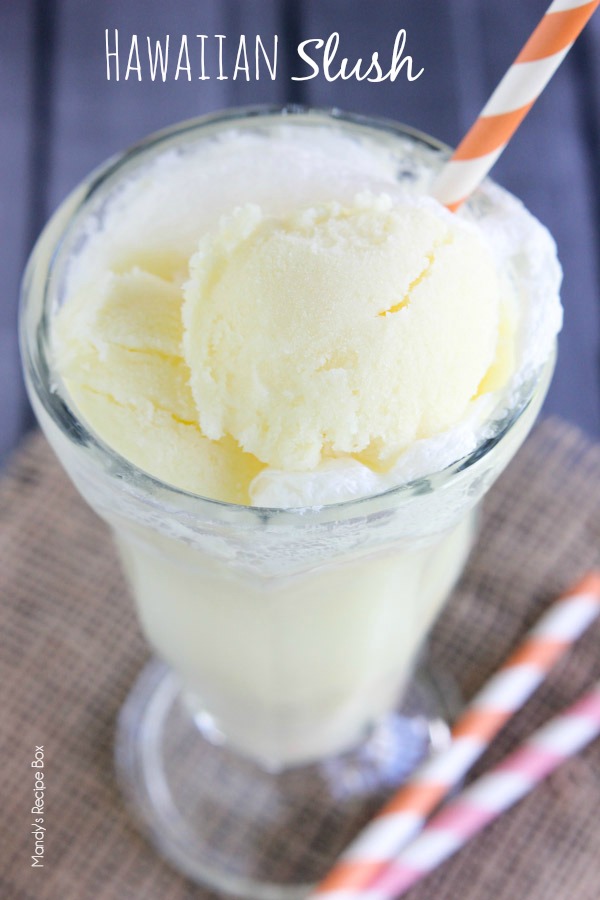 Hey there! I'm Mandy from Mandy's Recipe Box. I am super thrilled to be here today while Kristen enjoys time with her family. I have loved her site for a long time and especially love her photography books. They have helped me so much and I highly recommend them. No lie.
I am a wife to a farmer and mom of 4 kids age 12, 10, 6 and 2. We live in the middle of nowhere Idaho and I love it. I grew up in the city and have been converted to country girl. I make simple and delicious recipes on my blog that you can mostly make with ingredients you already have on hand. I hope you like this Hawaiian Slush that I'm sharing today.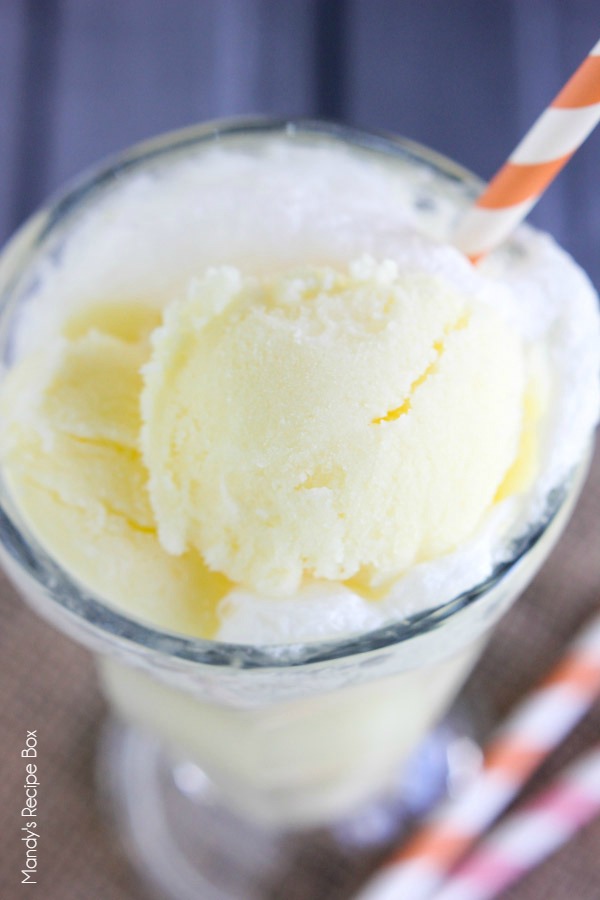 When warm/hot weather hits I NEED cold treats, I NEED no bake recipes and I NEED them now. No one wants to turn on their oven unless necessary when it's eleventy-nine degrees outside. Peanut Butter Cup Bars and Birthday Cake Popcorn are great treats for summer. I also love making ice cream like this Raspberry Cheesecake Ice Cream. No ice cream maker required. That is the same for this Hawaiian Slush. Just mix together the ingredients and pop it in the freezer. Then scoop some into glasses and top with Sprite or 7-Up. Bam. It's great for parties and cook outs. It serves a lot.
Hawaiian Slush
Ingredients
2

14 ounce cans cream of coconut

3

6 ounce cans frozen lemonade concentrate

1

46 fluid ounce can pineapple juice

2

cups

water

2

liters

lemon-lime flavored carbonated beverage
Instructions
In a blender, mix together all but the lemon-lime soda. Pour into a plastic container and store overnight in the freezer.

To serve, place 2 scoops in a glass, then fill the glass with lemon-lime soda.

Serve.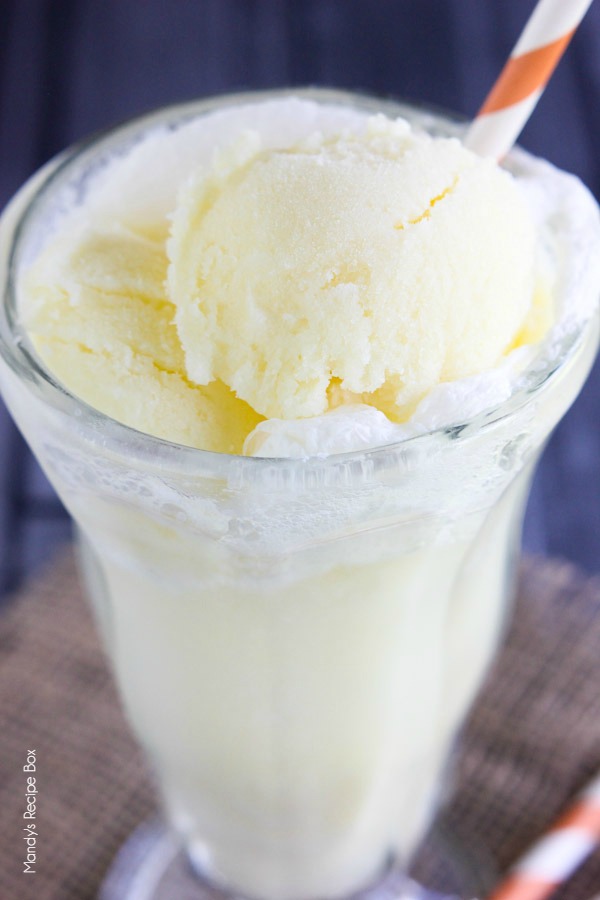 I hope you come visit me on Mandy's Recipe Box and Social Media!
Facebook | Pinterest| Twitter| Instagram
You will love these: