Forego the traditional birthday cake this year in favor of these adorable Layered Birthday Cookie Cakes. The cookies are made from cake mix, so you can choose your favorite flavors!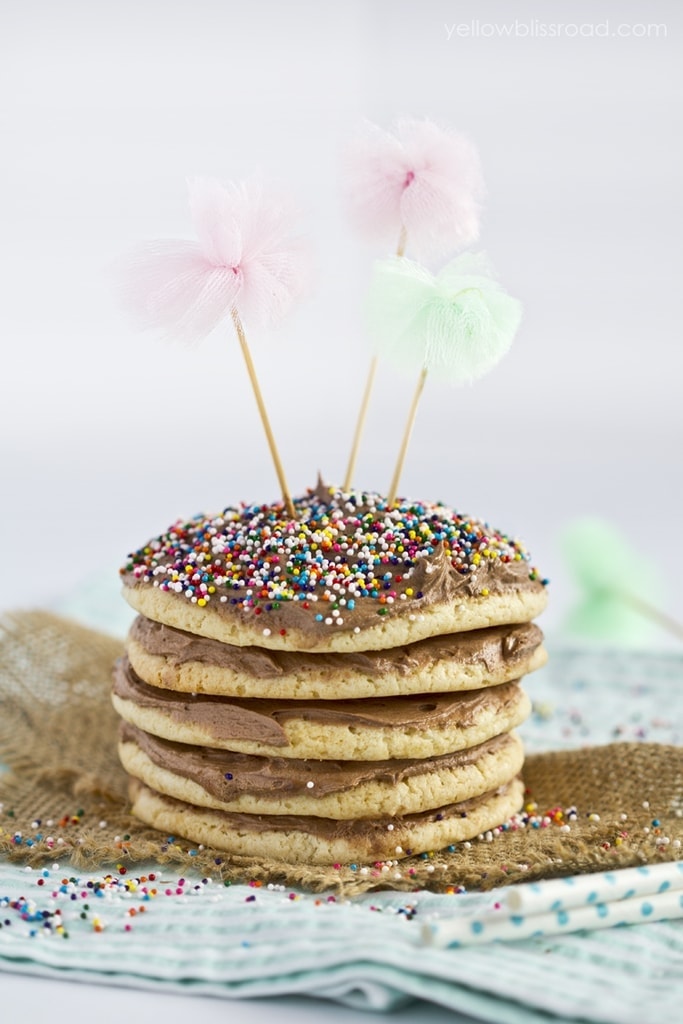 Hi there! I'm Kristin I'm the blogger behind Yellow Bliss Road. I'm thrilled to be a part of Kristen's fun summer series, and even more excited to be taking part in her birthday week! My site is all about keeping it simple and filling your life (and your belly) with things that make you happy. You'll find deliciously easy recipes and creative printable designs. All of my recipes have been tested by the toughest critics of all – my kids!
Since the theme is birthday, I tried to come up with something creative that could be used for birthdays, or really anytime of the year. Then this layered cookie idea popped into my head! I thought what fun it would be to pair some of our favorite things together – cookies, and frosting!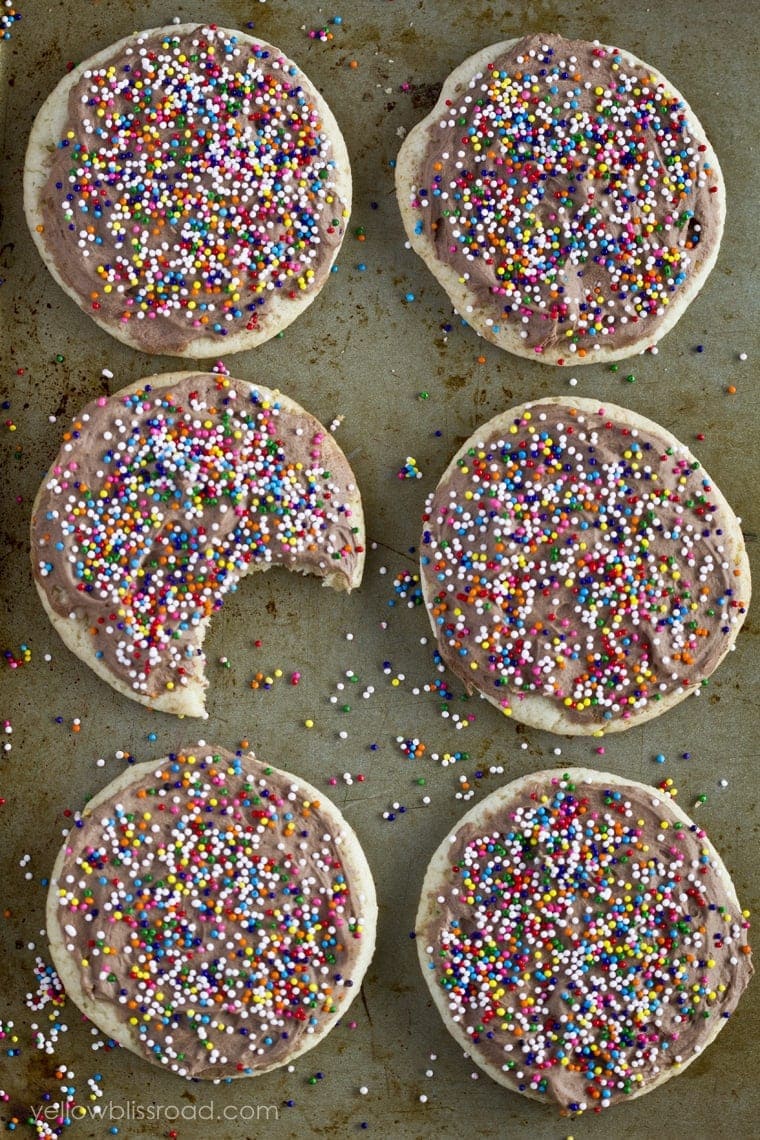 My family loves cookies, but we aren't huge fans of cake. I'm not really sure what it is, but even as a toddler my son just didn't enjoy cake, even on his birthday. In fact, on his fourth birthday we decided to forego the traditional cake and have Worms in Dirt pudding cups instead – complete with a candle. He was thrilled! My daughter is the same way, so last year for school we took Cake Mix Cookie Sandwiches instead of cupcakes and they were a huge hit.
These layered birthday cookie cakes are really easy to make and to assemble. You'll need cake mix, softened butter and eggs for the cookies, your favorite frosting (homemade is preferred but canned works too) and you can't forget the sprinkles! The cookies are made by combining the cake mix, softened butter and eggs, then scooping with a cookie scoop. I set one right on top of the other to create larger cookies. To assemble just start with one cookie, top with frosting, then another cookie, then more frosting. Stack them as high as you like. You could make smaller cookies and make individual "cakes," too. Last but certainly never least, finish with sprinkles.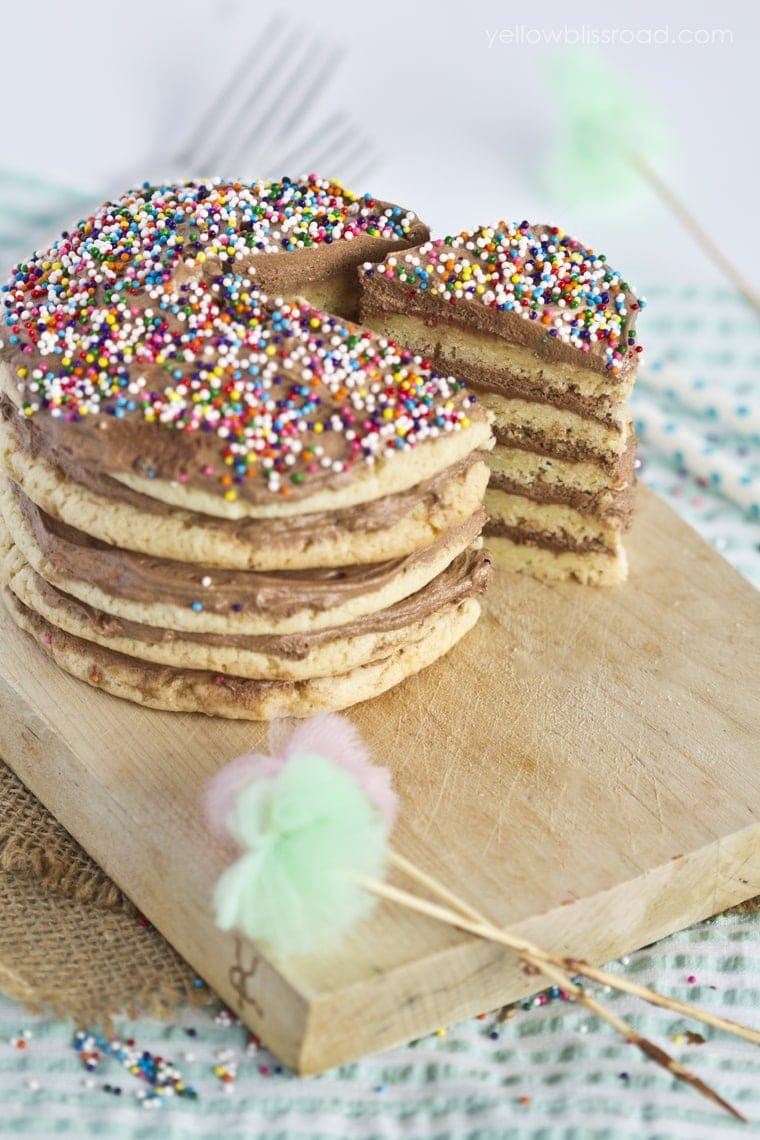 You could probably use your favorite cookie recipe to create the cookie part of these cakes, but I prefer the cake mix cookies, because 1) they taste like cake, and 2) they are nice and soft, making them easy to cut, and easy to eat. Adults and kids alike will definitely enjoy these mini "cakes!"
RECIPE:
1 box cake mix (any flavor)
1/2 cup (1 stick) softened butter
2 eggs
Frosting (any flavor that will compliment the cake mix)
Preheat oven to 350 degrees.
In a stand mixer, beat eggs and butter on medium speed until nice and fluffy and combined; about a minute. Slowly stir in the cake mix and mix just until combined. Using a cookie school drop 2″ apart on a parchment lined cookie sheet. For larger cookies, stack two scoops on top of each other and space 3″ apart.
Bake in a 350 degree oven for 13-15 minutes, or until edges are just about to brown. Brown edges are not desired as your cookie can end up too crisp.
Cool completely on a wire rack.
Assemble cakes by layering cookies and frosting, just like you would a cake. After the final layer of frosting, top with lots of sprinkles, if desired (and really, who wouldn't desire that?). Alternatively, frost and add sprinkles to individual cookies.
Serve as whole, mini "cakes," or sliced into halves or quarters.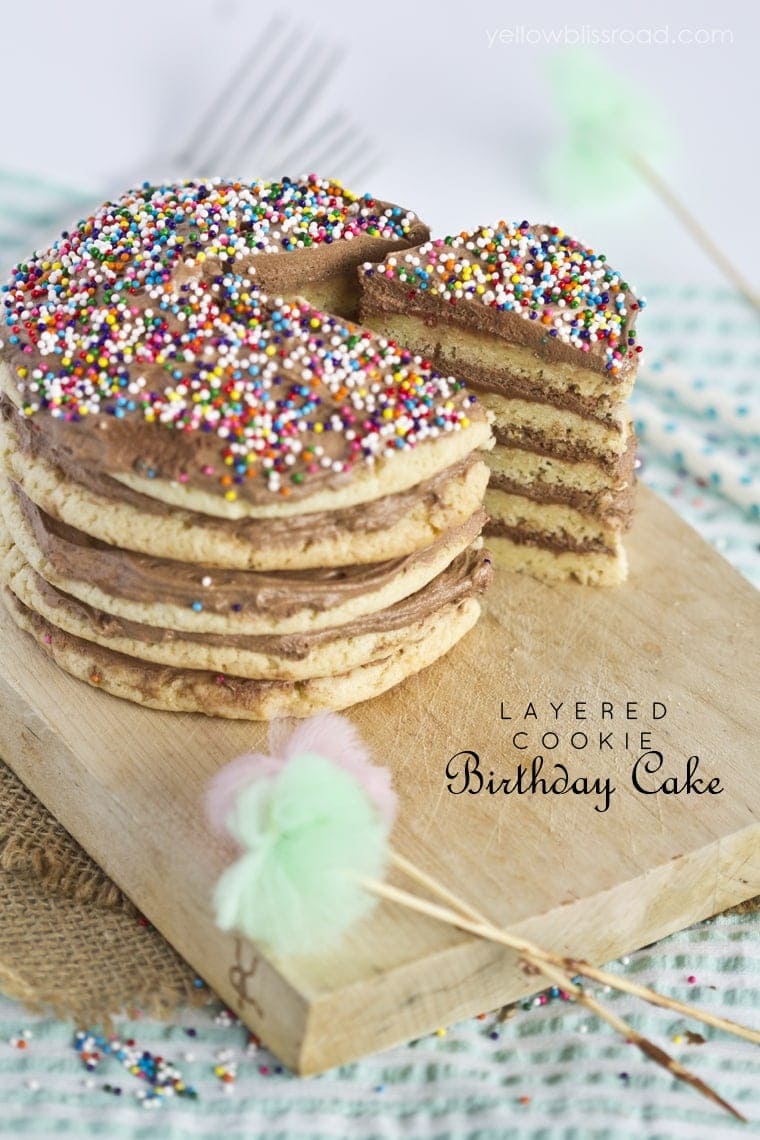 I'd love for you to stop by and visit Yellow Bliss Road! Here are a few of my most popular posts: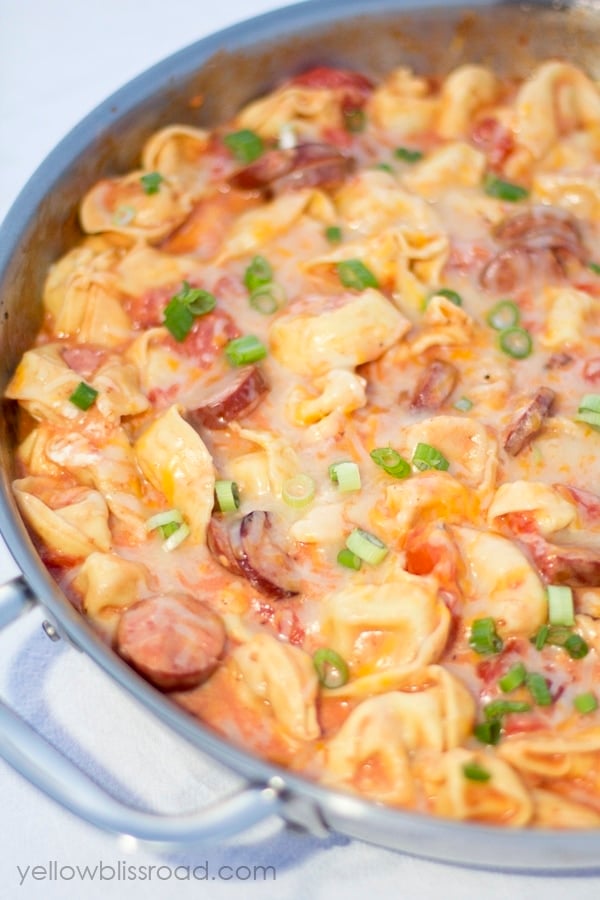 Creamy One Pan Tortellini and Sausage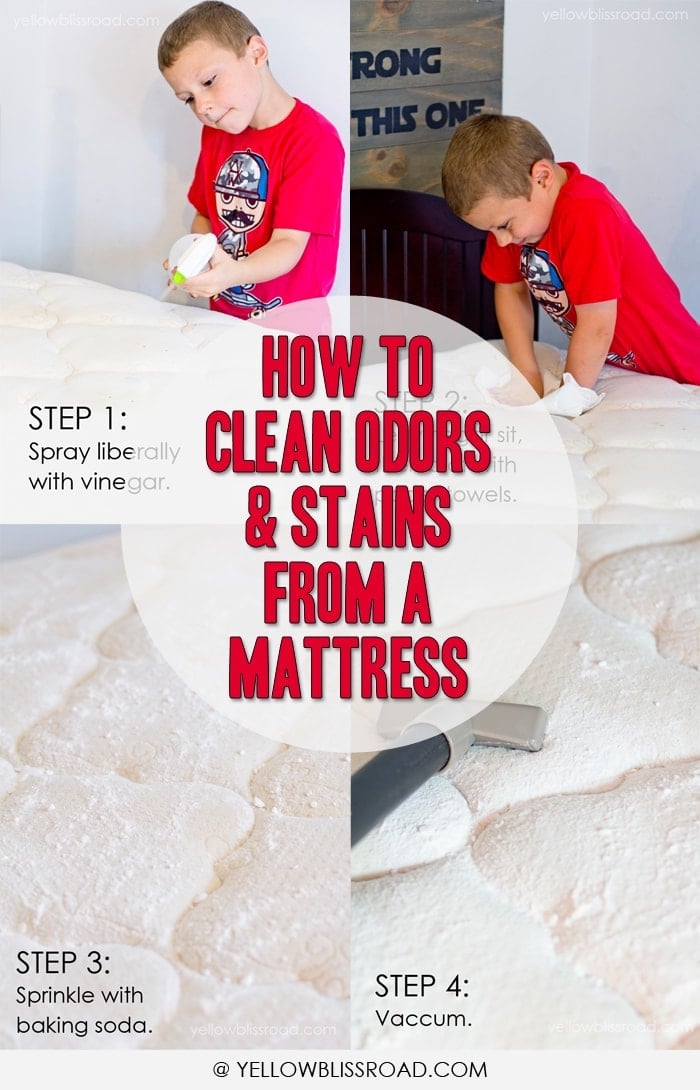 How to Remove "Those" Odors & Stains from a Mattress