Hi everyone! Kiki from Kiki and Company back to share a new printable with you this month. Easter is just around the corner and I have a few little spaces that needed some Easter love…do you?
I am LOVING these little banners lately and thought it would be fun to do some Easter inspired ones: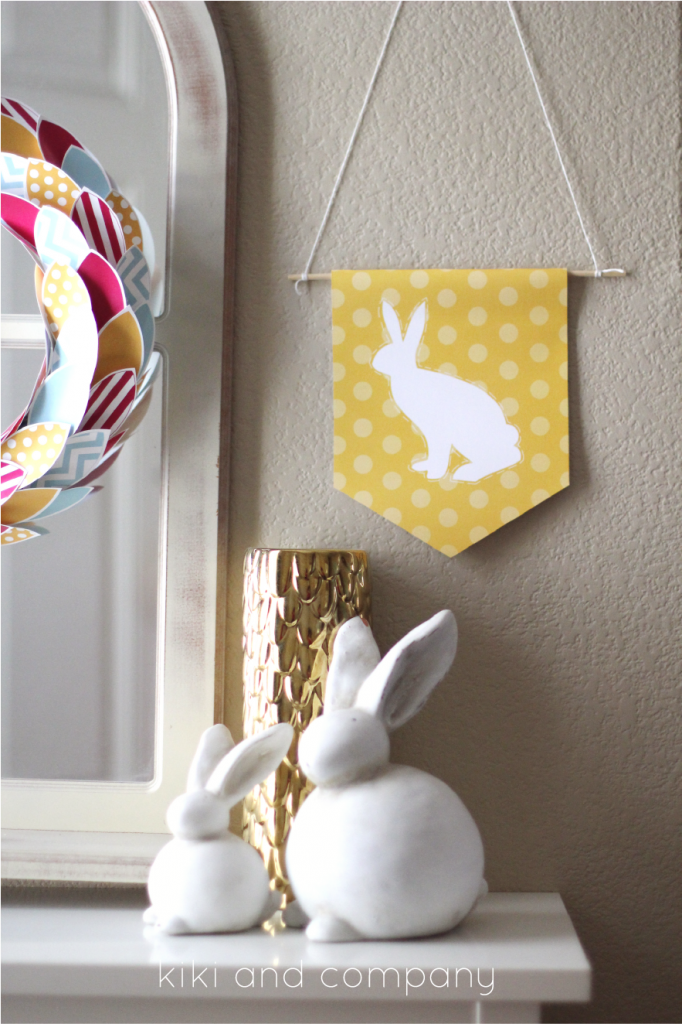 First we have the bunny. This printable comes in 2 colors to help fit into your decor. I even tried it on a door with this little hello sign. A sweet little Easter hello. 🙂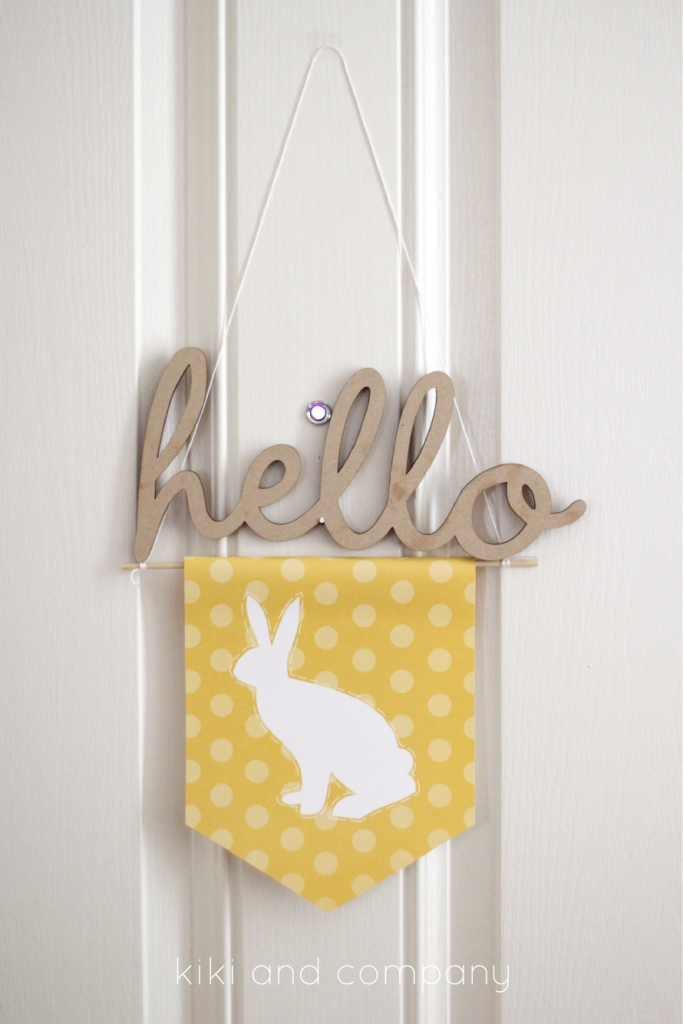 I also wanted to do a banner with the real reason for Easter. I love how simple and clear the print is.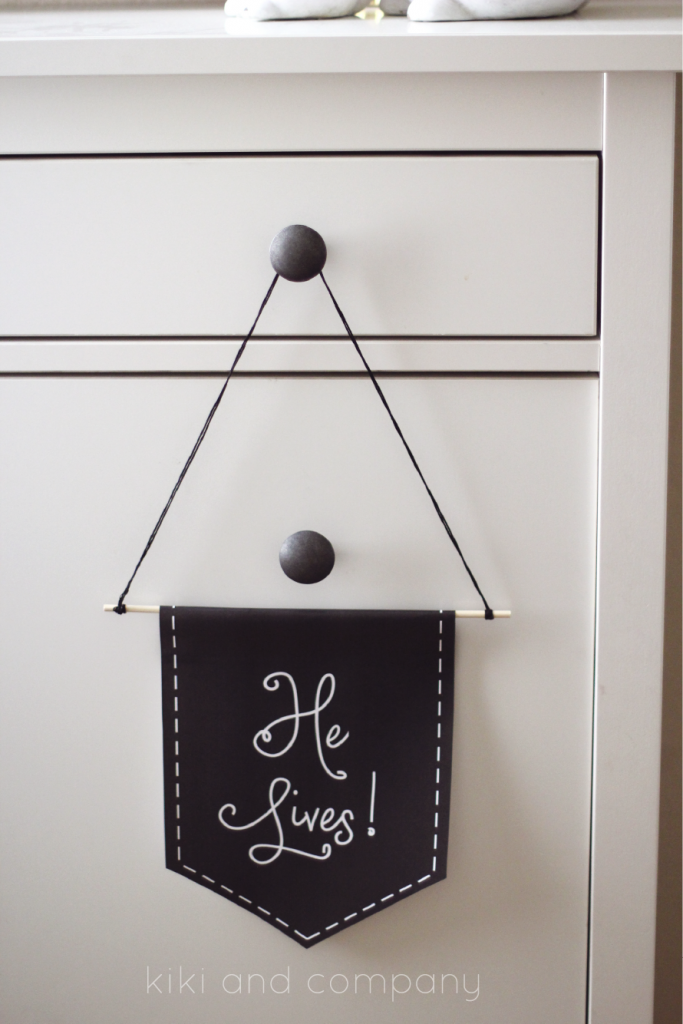 These banners are super simple to make. Simply take a dowel (however big you would like), fold the printable over it and hot glue. I then just tied some string to the two ends and voila, a quick and simple Easter-filled decoration. The "He Lives" printable comes in 4 colors.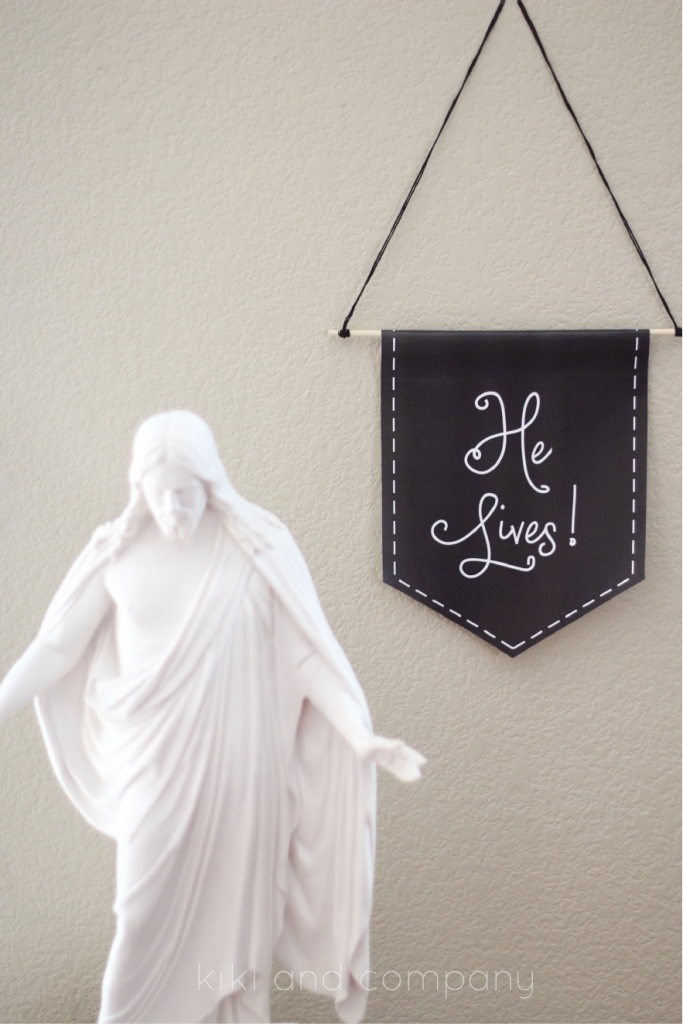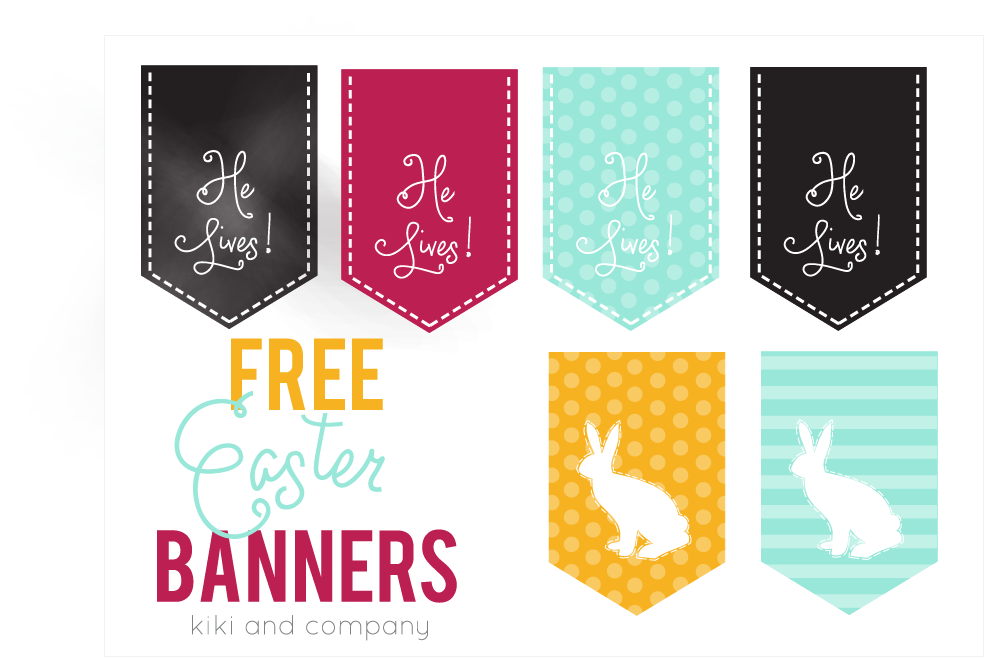 Thanks for having me, Kristen! We will see you all next month.
…..
Don't forget to come over and visit Kiki and Company where we are into full swing with Easter!
Check out other Kiki and Company Easter printables including big prints and Easter garlands by clicking HERE.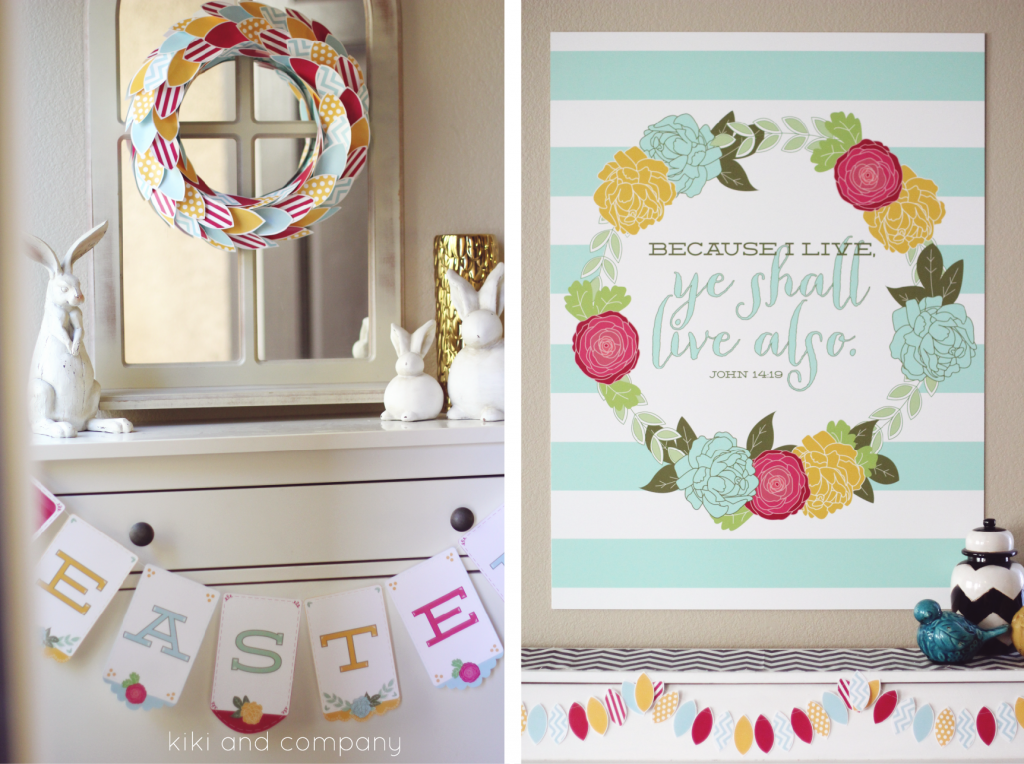 Check out Easter prints in lots of colors HERE.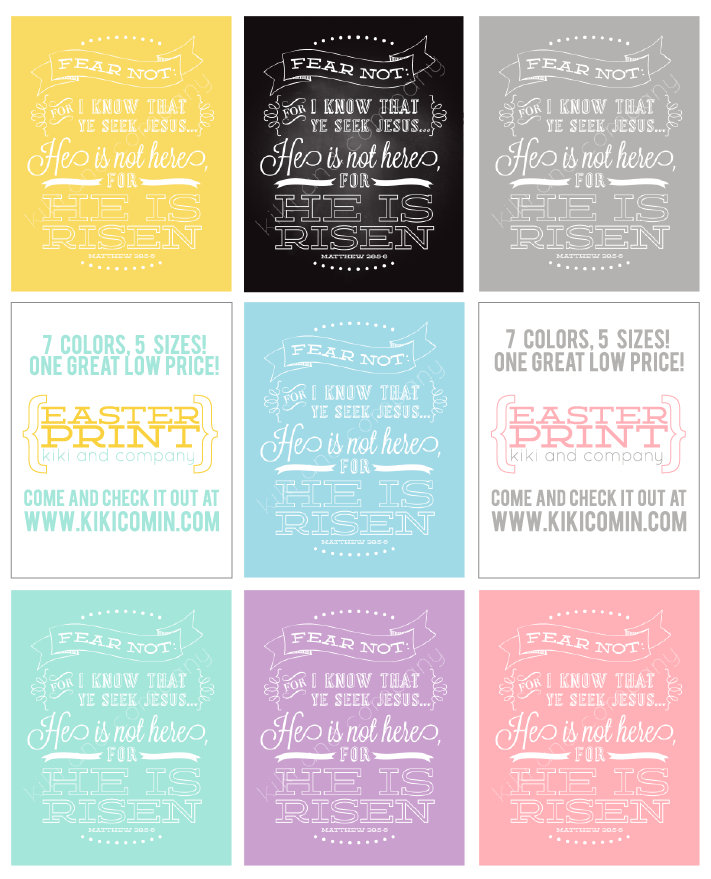 and get free Easter Lunchbox Laughs for your kids HERE.