Happy Monday! I'm Leigh Anne Wilkes from Your Homebased Mom and I am excited to be part of this fun Decorating with Pictures series. I love pictures and especially pictures of my family. Two years ago I shared how I decorate my home with photos as part of Decorating with Pictures. I love sharing everything pretty and delicious over on my blog and I'd love for you to come over for a visit. There is a lot of fun Valentine ideas like this Easy No Sew Valentine Garland as well as lots of yummy Valentine treats like Vanilla Cherry Ice Cream Floats and Strawberry Marshmallow Cake on the blog right now.
I grew up with a mother who has a real love for family history and she passed that on to me. Lucky for us she was also the recipient of many old family photos. Knowing who my ancestors are is important to me and it is important to me that my children know who they are too. I want them to know their names and their faces when possible. Today I am sharing a fun way to get those old family photos out of the box and out where you can see them and get to know those people.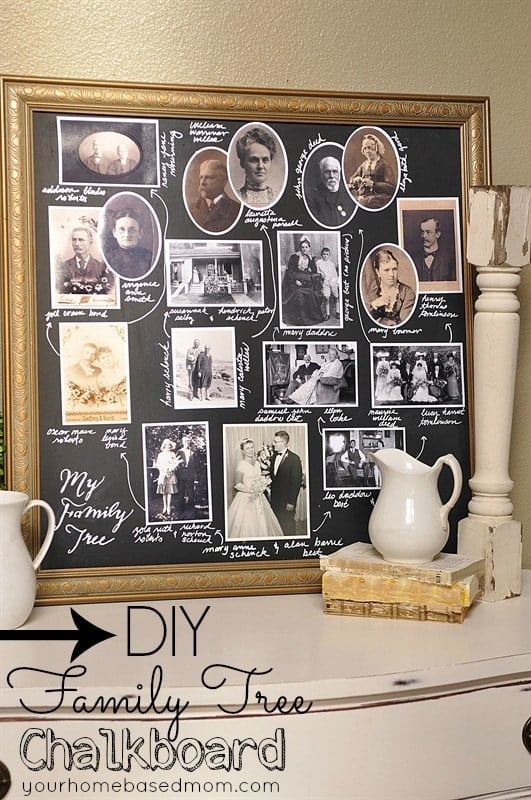 On my blog you will find a step by step tutorial on how to easily put together your own DIY Family Tree Chalkboard and some tips on how to gather your old family photos if you don't have any. It can be done! You can also create a Family Tree Chalkboard using photos of your living relatives too – aunts, uncles, cousins etc!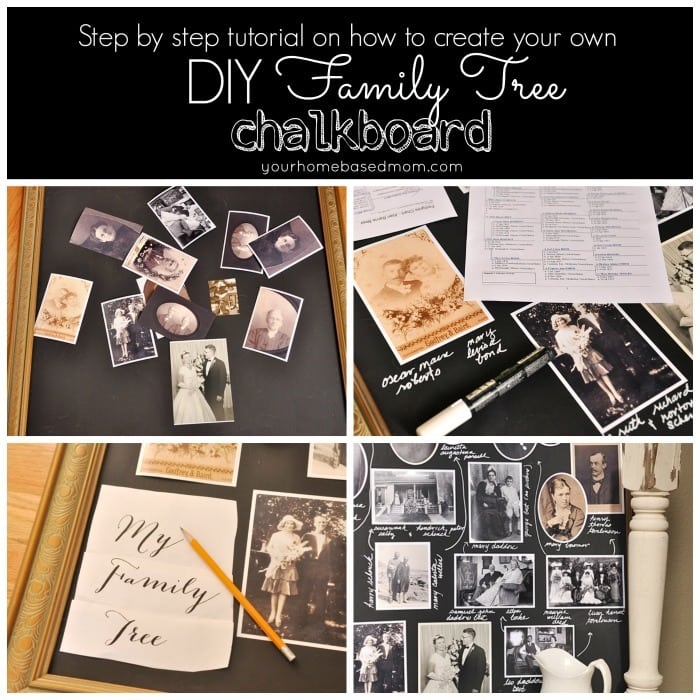 So please come over and say hi and check out the details on creating your own DIY Family Tree Chalkboard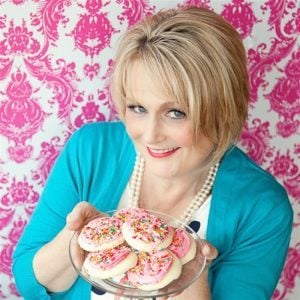 You can also visit me on Facebook, Pinterest, Twitter, Instagram and Google+
~~~~~~~~~~~~~~~~
Isn't LeighAnne fabulous?! I simply adore her and her style!  I love the idea of incorporating ancestors family pictures as well.
To see past ideas for Decorating with Pictures, click HERE.
(I accidentally posted the wrong giveaway this morning, so if you signed up, it will be back later, this one is a new shop (as of 11am central))!
Today our giveaway is with the Little Red Window Design!  They create hand drawn printables for anywhere you need a little lovely.You will get downloadable prints that you can print art at home, online or at your favorite photo developing counter. No need to wait for the mail to brighten up your space.